i'm a beginning knitter who just completed her first finished object (a garter stitch scarf) and i'm trying to learn some new textures now, like seed stitch. however, anytime i try to knit and purl stitches in the same row, the stitches on the needle end up looking like this: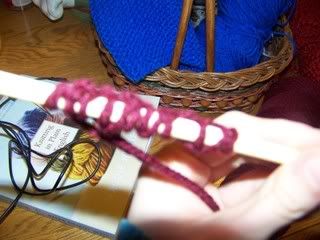 i only cast on EIGHT stitches. now it looks like there are lots of extra stitches on the needle, and they're all twisted up. any idea what the problem could be?
thanks in advance for your help!