I was cleaning the house the other day and found some notes I scribbled of changes I made in a baby sweater pattern I worked up a few months ago. I couldn't throw them away until I wrote them out more legibly.
That of course led to making one up to see what I meant, and that lead to another one. A friend of mine has a friend who had a baby girl and boy I can give them to if I hurry. Altogether it only took me about 3 days to make both of them.
They are made of one 6 oz skein of RH, a Super Saver. I had a little left over even.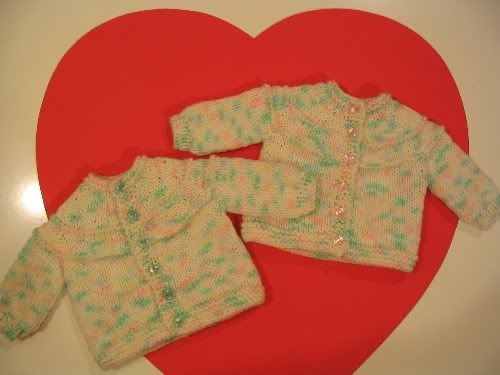 You can guess if I got the house cleaned up. :lol: