Hi'ya! :waving:
I am a huge FAN of the new OPTIONS nickel plated needles,
using them almost exclusively.
I recently recieved my new set of OPTIONS wood needles, called the Harmony set.
The photo comparison below will share the differences between them. Something I was pleasantly surprised to discover: even though the Harmony needles are wood, their slick finish makes them a very FAST KNIT. They don't slow me down a bit!
Something else I enjoy about the Harmony finish: they don't have the glare when being using under artificial lighting. Sometimes my eyes are sensitive to the glare that shines back at me with nickel needles. The photos show this glare very well. Not so with the Harmony needles.
I love both OPTIONS, but today, I will continue to use the Harmony's on my current (Booga Bag) project.
FYI: BESIDES THIS PAGE OF PHOTO COMPARISONS, pgs 3 & 4 include other comparison photos.
My overall assessment: if you could only buy one set, I would recommend the Harmony's as being most useful across the board.
Notice the nice luster of the Harmony needles. A very "slick knit"!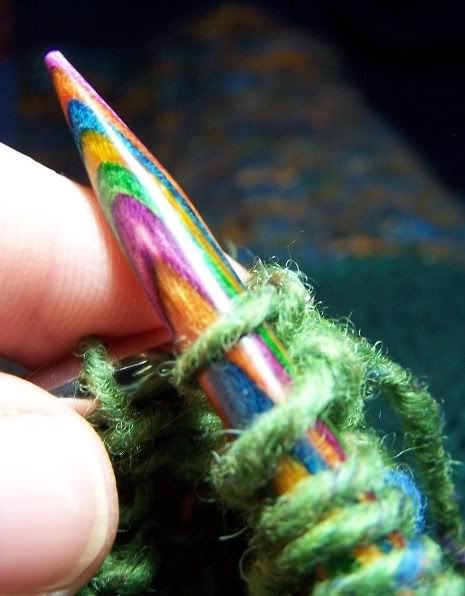 Nice, huh?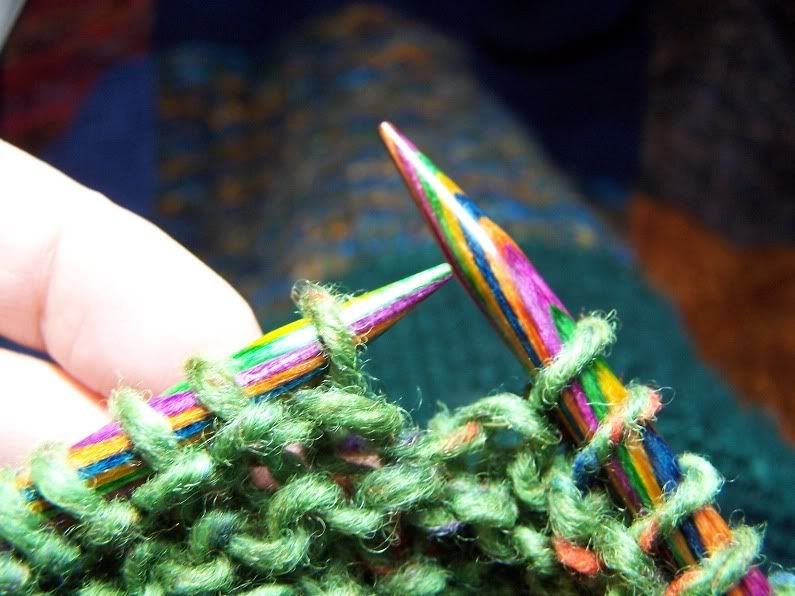 Sometimes my eyes just can't take the glare under my OTT-lite.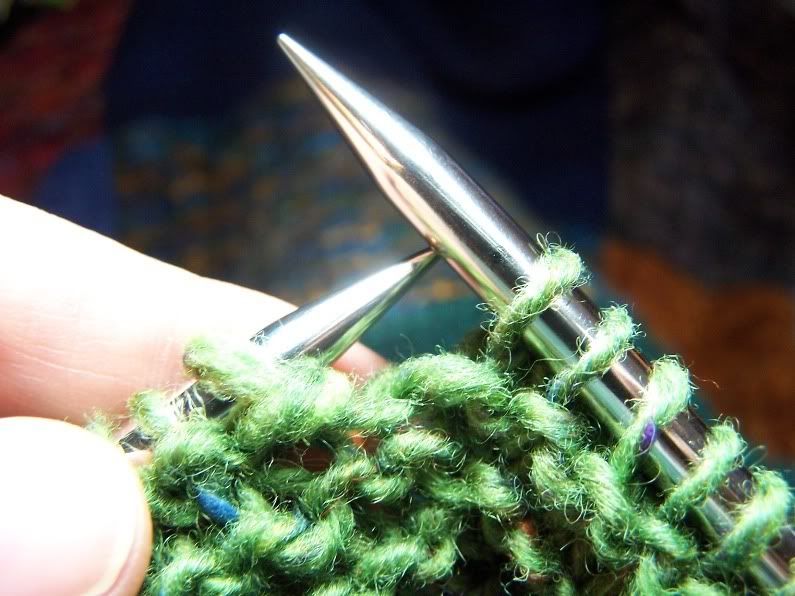 Under the bright lights of the OTT-lite!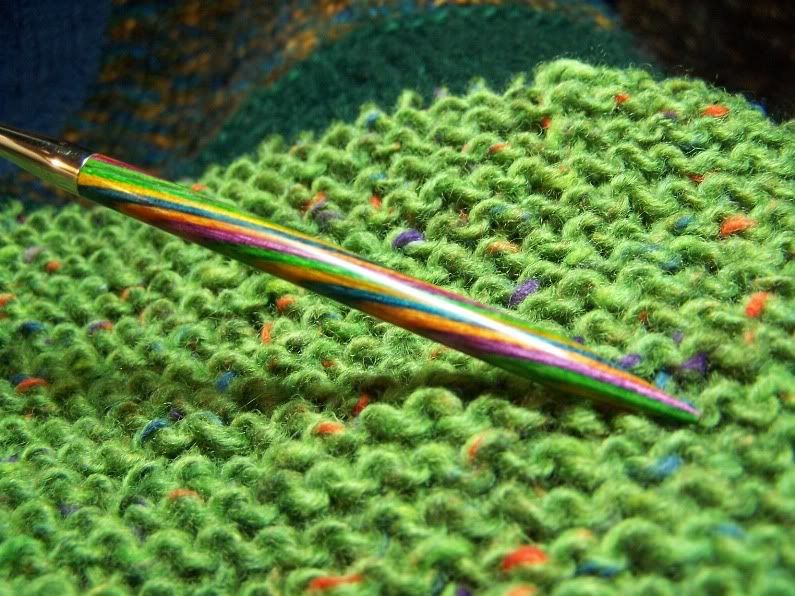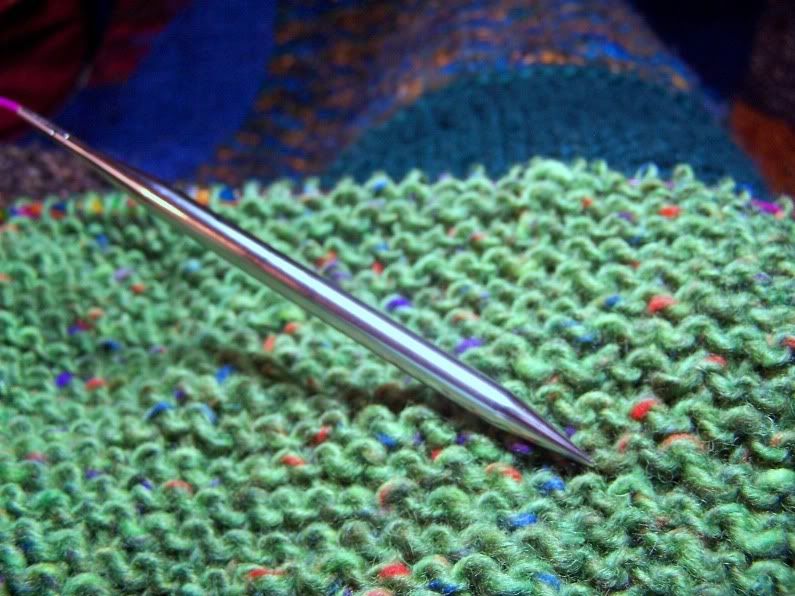 Here they are, working together on the row, for a photo comparison!