I'm back once again with another question about the neverending dog sweater!
Alrighty. Below is a photo of what I have so far.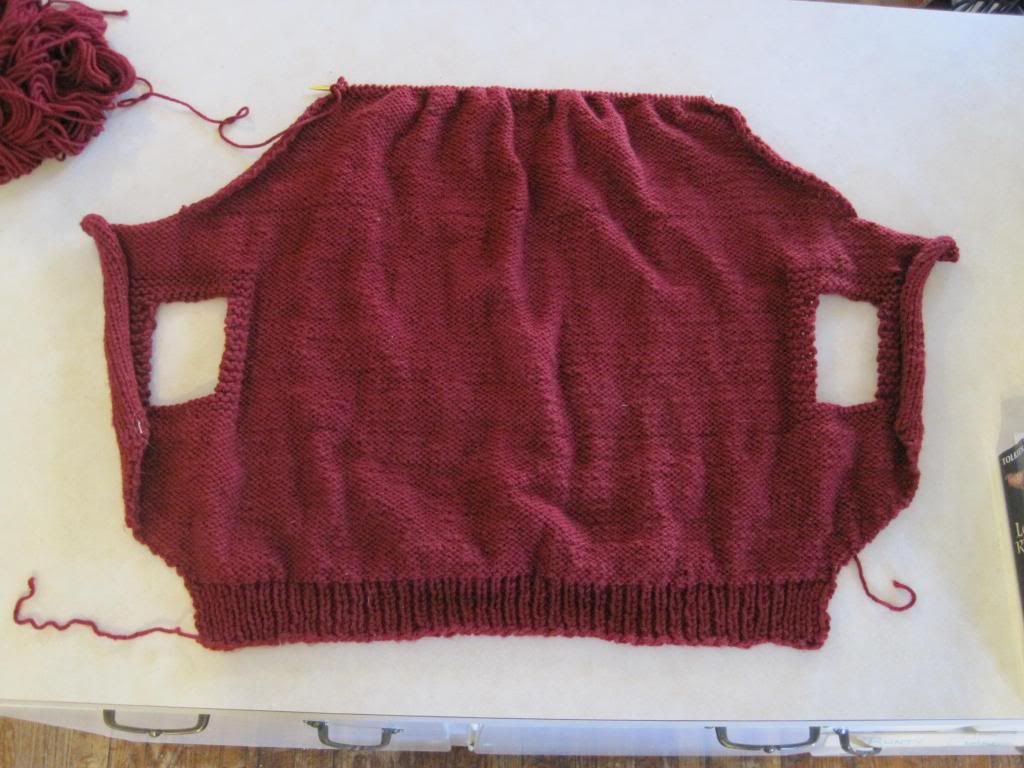 The bottom of the photo is the Neck Ribbing. What is on the needle at the top is called the Shaping in the pattern.
Pattern:
page 2
Ok. So I'm on page 2 and have just finished the Shaping and am ready for the part where it says to Weave seam from Neck to Shaping. That's what confuses me - is it saying to literally take the bottom neck ribbing and weave it onto the stitches already on the needle (shaping)? That's the way it reads to me, but looking at the laid out sweater, it makes more sense to weave the left side to the right side because the next step is to take it to a circular needle to make it 'tube shaped'.
How to proceed?