:rofling::rofling::rofling::rofling:I thought it was cute!!!:rofling::rofling::rofling::rofling:
:roflhard::roflhard::roflhard:
Very cute.
adorable… is the second photo to show you relinquished the cubby to her? :rofling:
You kitty is adorable. As for your unsafe knitting…
I completely understand the feeling. :roflhard:
Cute!
I found my cat sleeping in my underwear drawer the other day. My DH took my top drawer out to fix it and the cat found her way into the open spot. Silly cats.
That's too cute! When I'd finished my dressing gown, Buffy curled up and went to sleep on the train!
They will get in the strangest of places.
mine has taken to "hatching" what ever yarn I'm working on. She will curl up around the ball, with the working bit running thru her paws…
I love kitty and yarn pics!
I'm adopting one of my sister's cats and he (Kona) loves yarn. What do you guys do to make sure your projects remain safe from the furry beings?
I was thinking about some of the knit cat toys I have seen around with some catnip inside?
I
it! That is too cute!
Somebody should really teach cats how to knit. They love the yarn as much as we do. :teehee:
hehe, those pics are very cute, but this is a common thing to cats, according to them, it's known as "helping" what they are helping with is usually not known, though.
Someone told me Siamese love wool. And that kitty looks part Siamese at least.
I want one! Or two.
Need I say more?

(My first attempt at seaming - and yes, there's TWO cats sitting on it!)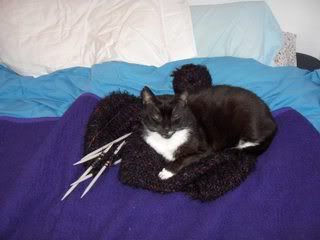 P.S. Your cat is adorable!!
aww that's so cute,
my cat has recently taken to laying on plastic bags and stuff also.
Gorgeous kitties!!
Too cute! Cats are so funny. We had a waterbed and a cat a long time ago. The cat had somehow figured out a way to get past the drawers on the bottom of the bed and into the center where there was some dead space. I thought she was stuck, so my husband literally ripped out and ruined a drawer. Before he got it all the way out, though, she had slinked out the way she came in, and we realized she didn't need rescuing at all!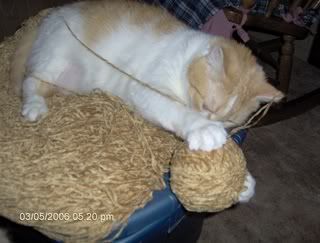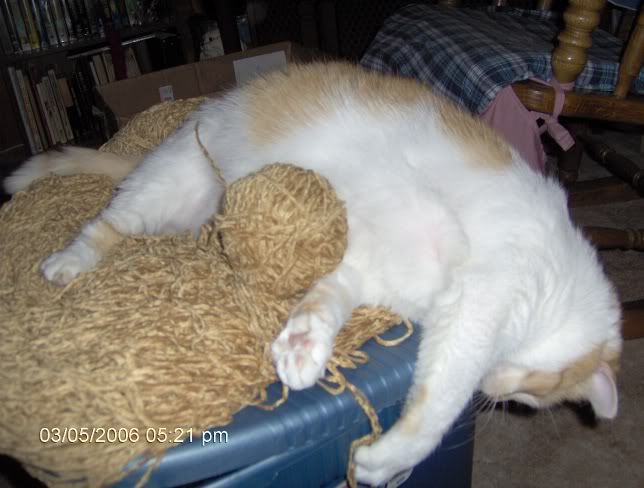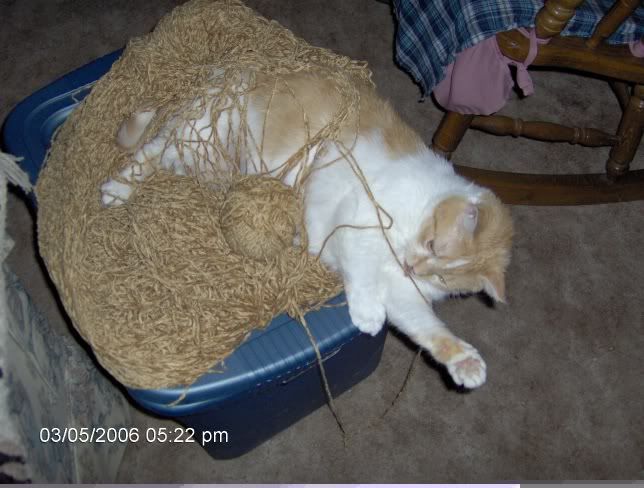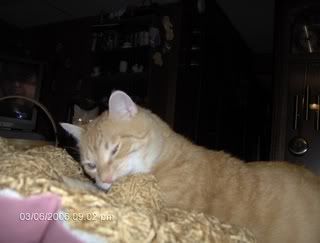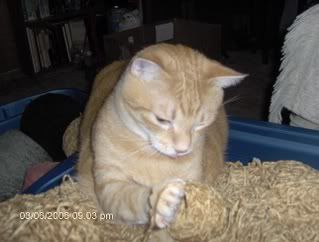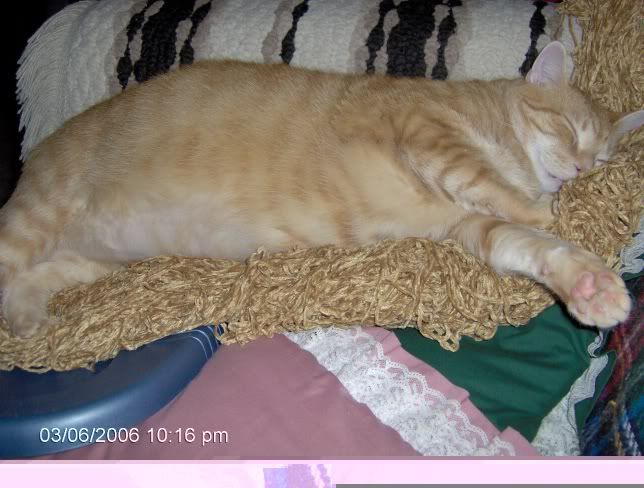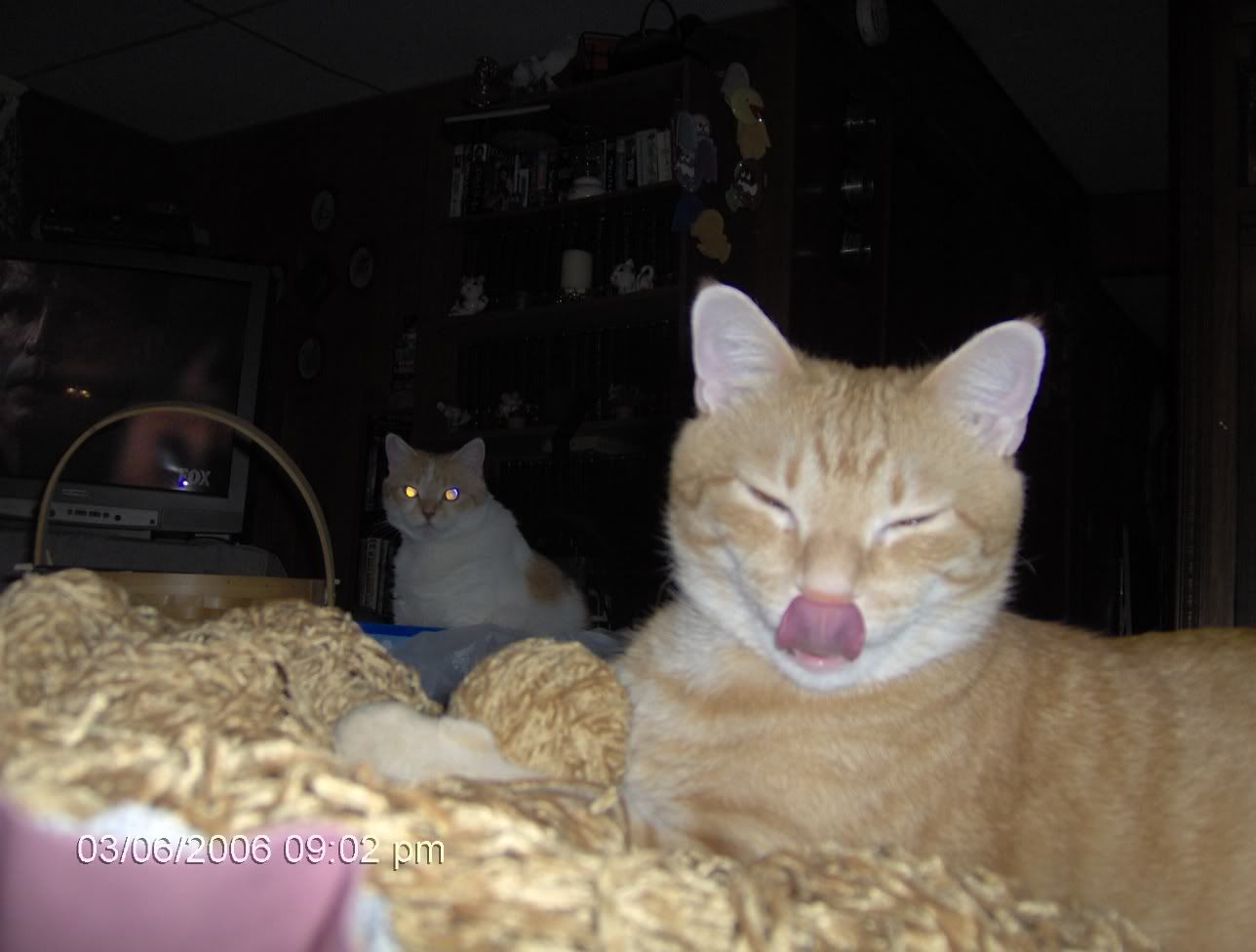 Ppppppth… I got your yarn!