I made both of these for a swap partner on another forum…
Curly Purly soaker…for a nb…so tiny and sweet…I used 100purewool 1ply that I had dyed (lots leftover from another project) and double stranded it for thickness.
Soap sweater…had fun making this. First time with 4 dpns and it proved a little challenging but i won!!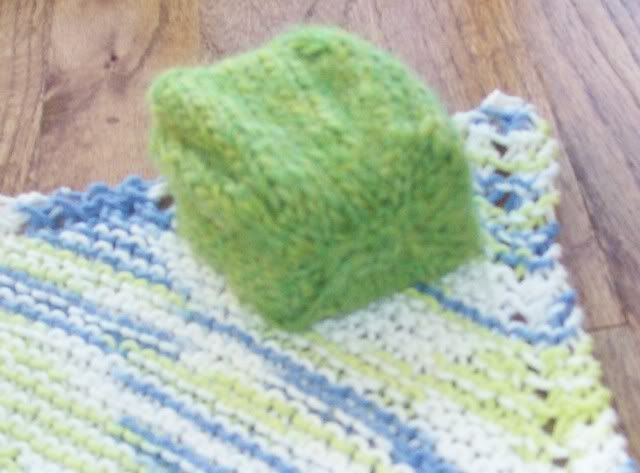 Hot off the needles…well not really…finished it last night and felted it. Just sewed it together…so hot off the yarn needle LOL. This pattern is called Origami Purse and I got it a lys. The yarn is noro…not sure about the colorway but like the fo. The yarn is scratchier than I had hoped. But I like it overall.