I haven't been on the computer lately. My DD who was due to have a little girl on Oct. 25 had her on the 2. (I was there for the event) All the tiny sweaters I had made looked huge so I have been busy knitting, along with other things. I have made two preemie sweaters that fit and 2 hats so far. My DD said today she would like some socks that come up on the babies 4" thighs, so she can't kick them off. I'm thinking of attempting some.
This is picture of the last sweater I made (I haven't gotten a picture of the other one yet) compared to a 0-3 month size. I was shooting for about 14 inches around. (baby weighed 4 lbs. 13 oz and lost down to about 4 lbs. 6 oz.). I didn't use a pattern, just figured it out, and had to redo the sleeves because my first guess was too little.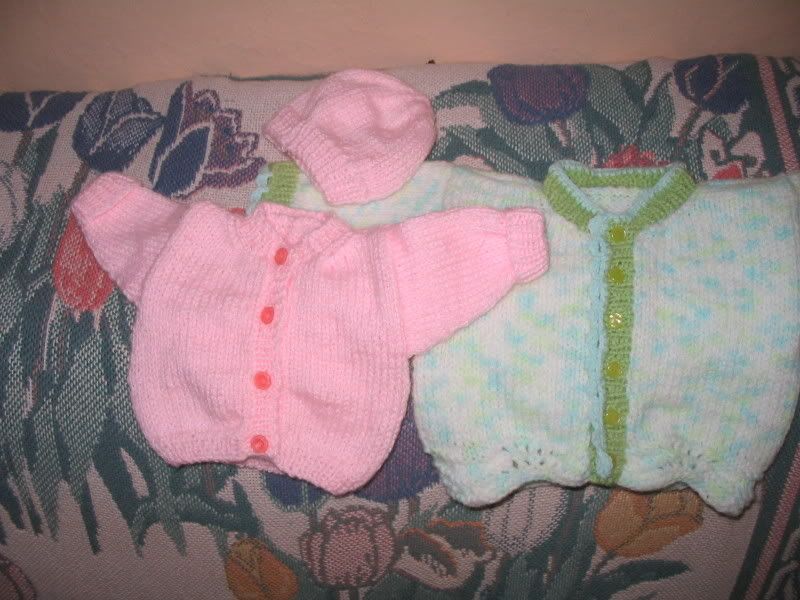 Here's a picture of the baby wearing it.
She had one of those outfits with the fold down mitts on it, but the sweater fits just about right.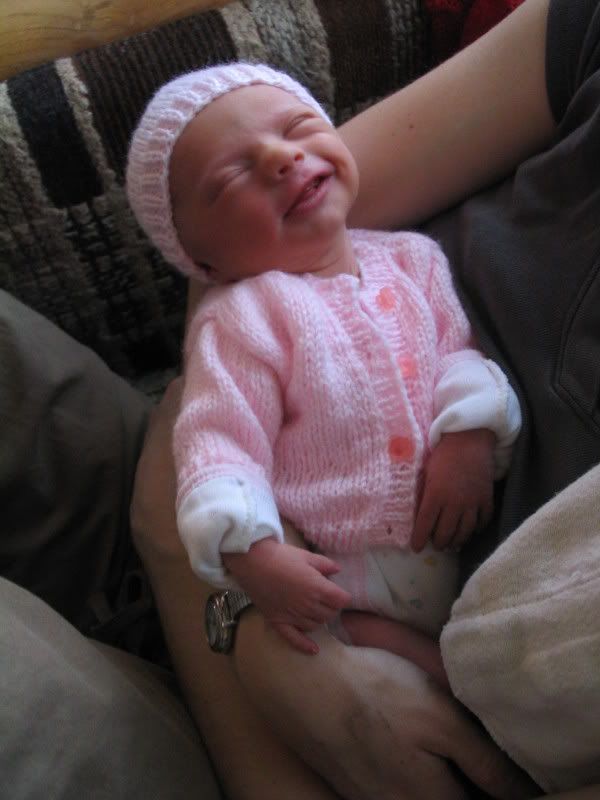 And here she is with the little Bubby Bear I knitted for her (I redid his eyes, if you remember him).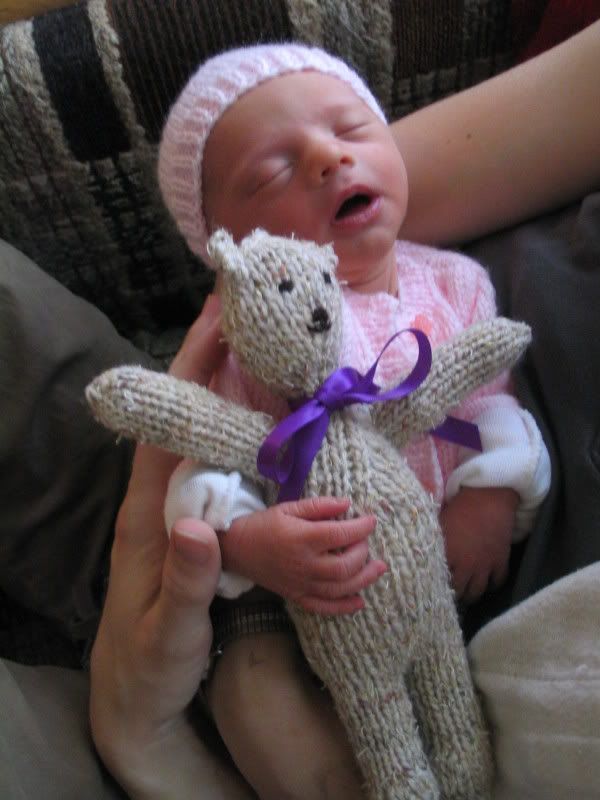 The sweater is made of Patons Fairytale (sport weight) yarn and has little rose buttons. The other one I made was made of Patons Canadiana (worsted weight), so was quicker and thicker.