Has anyone EVER seen this type of pattern in a yarn skein? if so what brand was it? It is a 2 ply yarn and may be discontinued. I have just learned to knit and I would like to use it. Here is a link to a picture of the yarn as I can't make it small enough to fit the sites size constraints.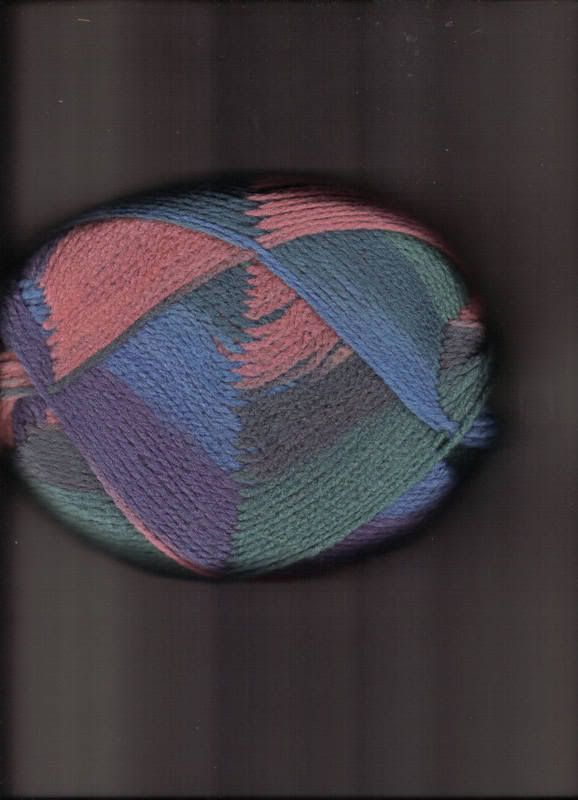 The yarn was my grandmothers and my mother gave it to me today. I have 6 skeins of this yarn pattern, 2 skeins of the solid pink, 2 skeins of the solid blue, and 6 skins of white. I think she intended it for a single project as it was all packed together. Sadly she took all the wraps off and they were nowhere to be found.
I also got about 12 circ needle sets in various sizes, various size straight needles, a bunch of double ended needles in various sizes. A gauge finder, row counter, old patterns out the wazoo, and a very special pattern book. Its a pattern book from Royal Society with a copyright date of 1916. Its full of the collar patterns her mother did so much of back in Austria.
Thanks For Any help you may be able to give.