My sister in law wants me to make ahat for my adorable 4 month old niece.
She found this picture and love sthis hat: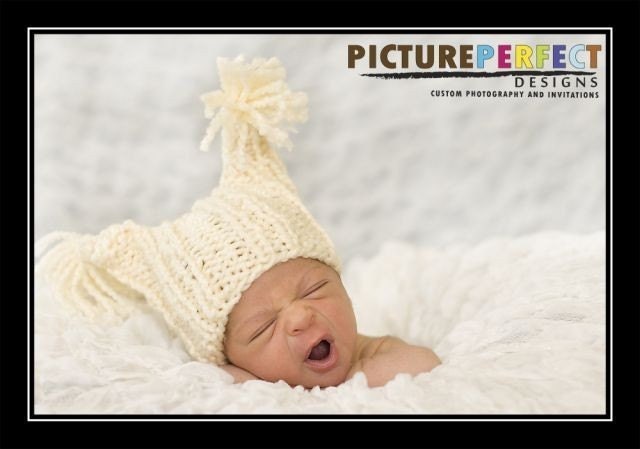 She wants the kind that is not straight across the top, but sticks up a little.
Does anyone know where I could find a pattern?
Thanks a million!