my 2nd & 3rd wash cloths gave 1st as a gift . I love working with
cotton yarn!
.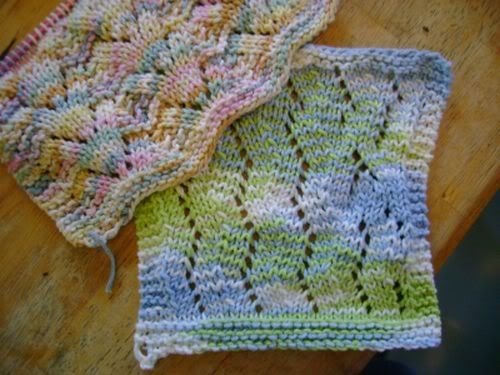 Very very pretty! What are the patterns you are using?
Those are really pretty ones!
So nice!! Those colors are beautiful. Looks like Monkey socks and the other looks like the Isobel scarf I finished recently.
The patterns and yarns are really cute!
thanks all! one is a pattern from love2knit &the other is just a
lace stitch from the knitter's bible.
They are so pretty! I lve the colors!
I knew that one pattern was familiar! I have the Knitter's Bible and have been admiring that same pattern and wanting to use it on something!