Hi'ya! :waving:
Slim posted the most beautiful scarf few days ago! The "Touch of Whimsey" scarf! She was kind enough to also include the link for the free pattern! Thanks Slim! WOW!
I happened to have just the right yarn in my Stash! Whooo Hooo! :woot:
But, I hit a brick wall with the pattern directions. Ever have that happen to you? The simplest thing can just run you into the ditch…and you're too tired to try to figure the directions out…so you do a little improvisational pattern changes. Is that easier? I dunno.
Anyway, because my yarn is a tweed, my pattern change for the bottom edge (I scrapped the I-cord cast on) and up the sides (I scrapped the designer's 3 st slip stitch edge) is gonna do OK.
FYI: I [I]tried and tried to find directions[/I] on how to do an I-Cord cast on…both here at KH and on the Touch of Whimsey website…no luck. :shrug: I wasn't in the mood to fight with it. Ever feel like that?
Well, here is my "Touch of Whimsey II" (for my DD, who is a green-eyed girl with a creamy complexion!)
The pattern is a 12 row repeat. This is 4 repeats. Boy, ya really have to watch out and keep track of where ya are!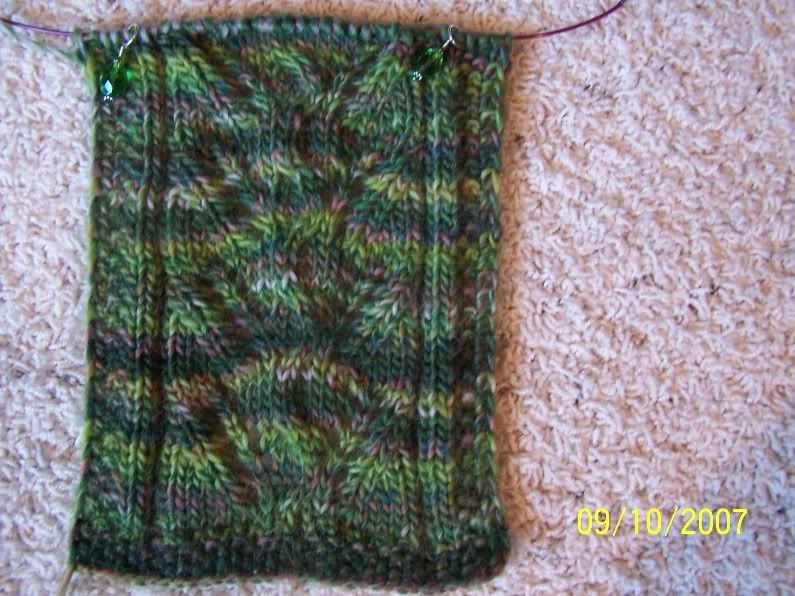 Here it is in more sunlight.

I am doing the 'slip stitch' at the beginning of each row. It creates a nice edge I think.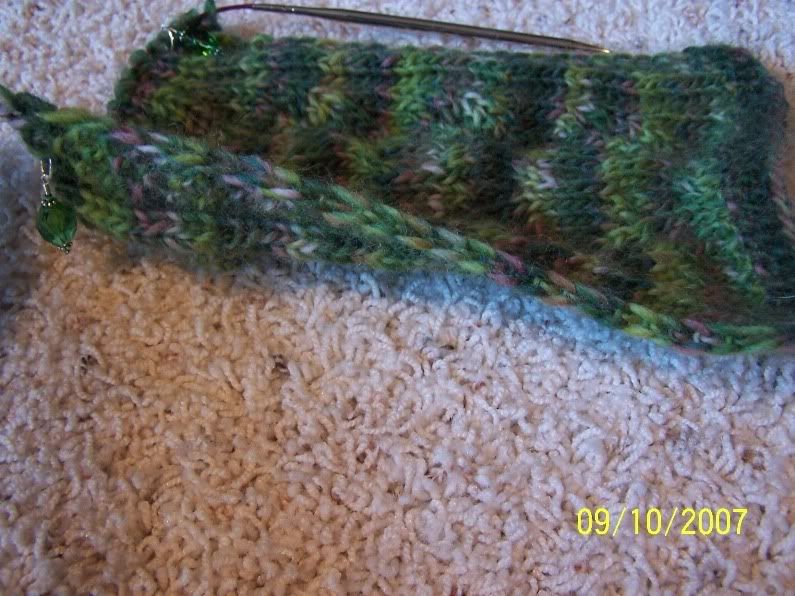 My Yarn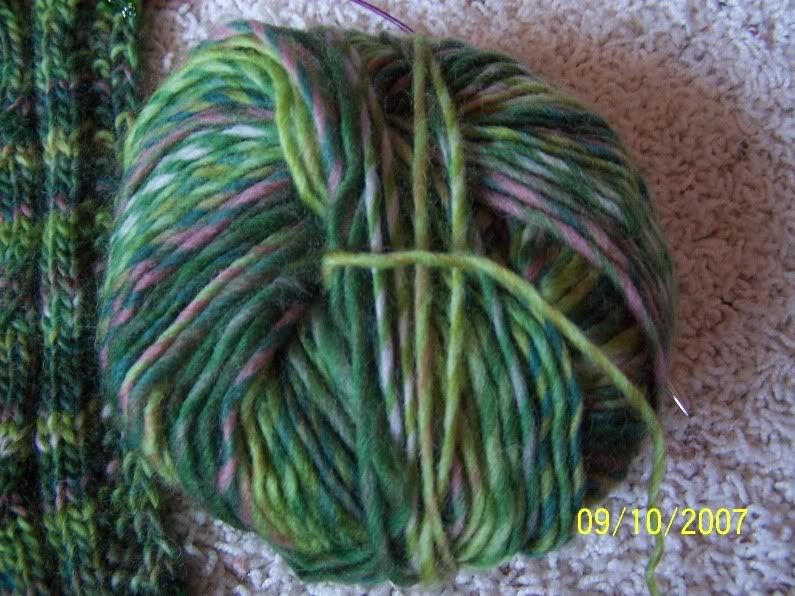 My Yarn with label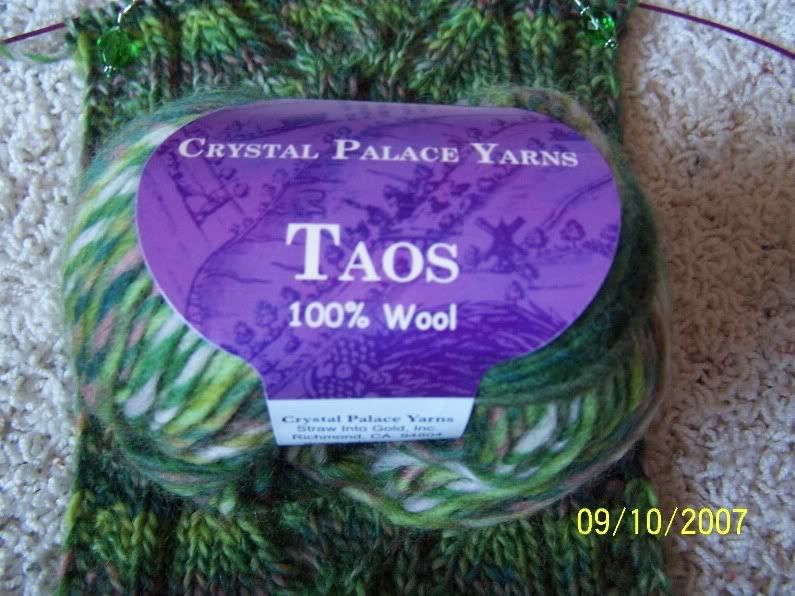 My yarn details.