[COLOR=Black][SIZE=4][I]I finally got my pictures off my camera and on my computer…LOL! I'm on an Amigurumi kick right now…they are such a fun, quick project. I knitted this lamb for my granddaughter, for Valentine's Day. I would say it was easy…the sewing together took a little time, but well worth it! It's a free pattern from Fuzzymitten off of Ravelry!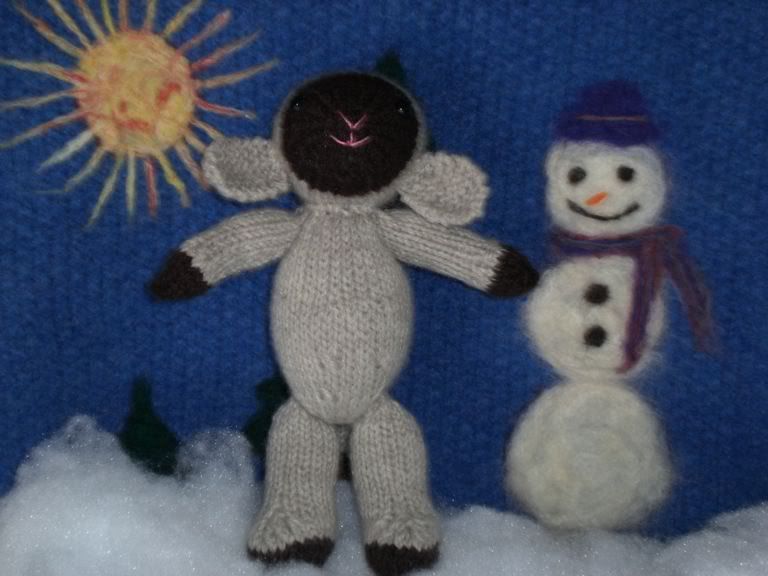 (the background is a needle felted square that a friend of mine made for me…a perfect little scene!)
I crocheted this little penguin for my grandson for Valentine's Day…he loves to play Club Penguin online. It's from "Vanna's Choice Easy Crochet Critters", a great little pattern book…I would highly recommend it…I've made several of the animals from the book!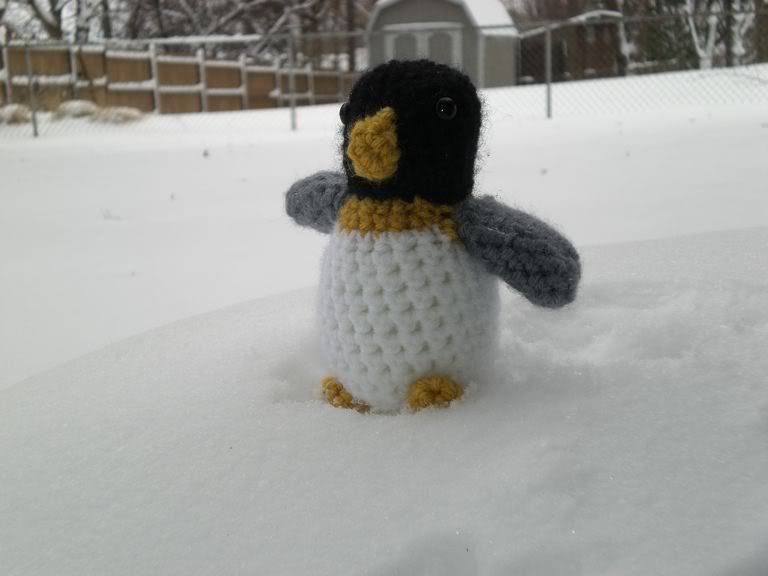 (he really is out in the snow in my backyard…what a perfect setting for my little penguin!)
I also crocheted the cutest little Beaver ever…his name is Baden! My hubby made up a bedtime story, about Baden the Beaver for our grandchildren…our grandson's name is Jaden…thus, the name for the beaver. The Beaver is staying at our house for more bedtime stories. It also, was a free pattern. I only had a problem with the tail…I added the word TURN in a couple of places on the pattern, and then it turned out fine!
http://www.ravelry.com/patterns/library/beaver-3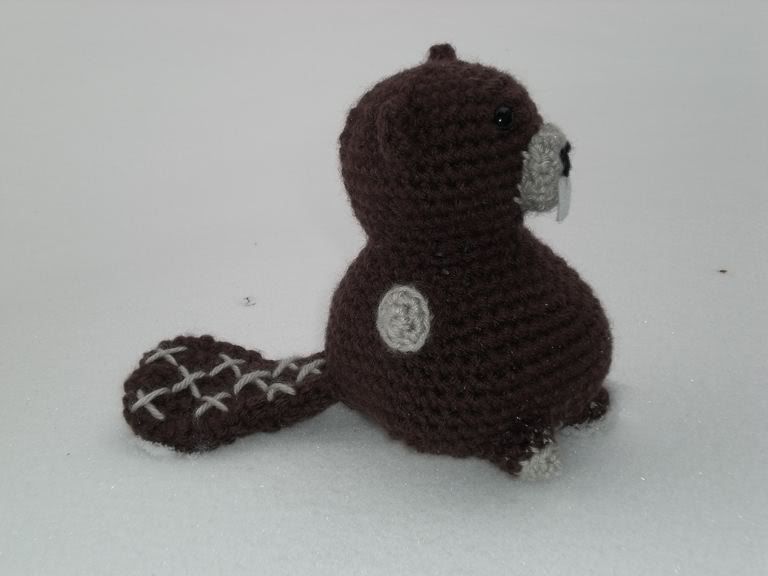 (Baden is also in the snow)
Here's one I took in the staged snowscene!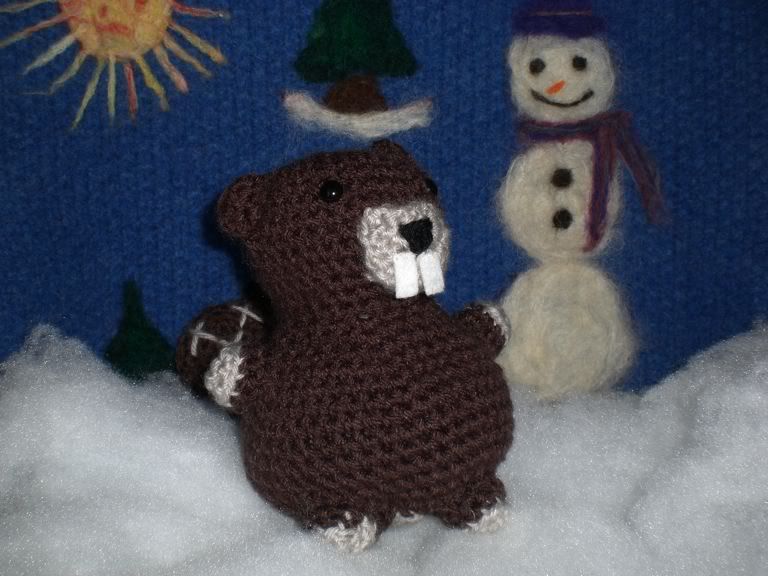 You can see more views of my amigurumi on my projects page on Ravelry!
http://www.ravelry.com/projects/merryknitter
I also crocheted a little purple hippo, but I have yet to take a snap of him!
The only thing I need right now, is another SNOW DAY! I got lots of projects done during our snowstorms!
I'm off to crochet a teddybear!
Merry
[/I][/SIZE][/COLOR]