Ooo that's pretty! Another for you or a gift?
Oh, I like the color contrast and design you're using. Can't wait to see this one!
This one will be for sale.
As pretty as that is, it should be worth a lot of $$. Again, excellent choice of colors. You do beautiful afghans.
Love this color combination. The colors look so cheerful, and the black really makes it pop. Looking forward to seeing this finished object in about, oh, two more days, yes?
lol Soon I hope, but don't think it will be in 2 days. lol
Some progress made on Throw 5.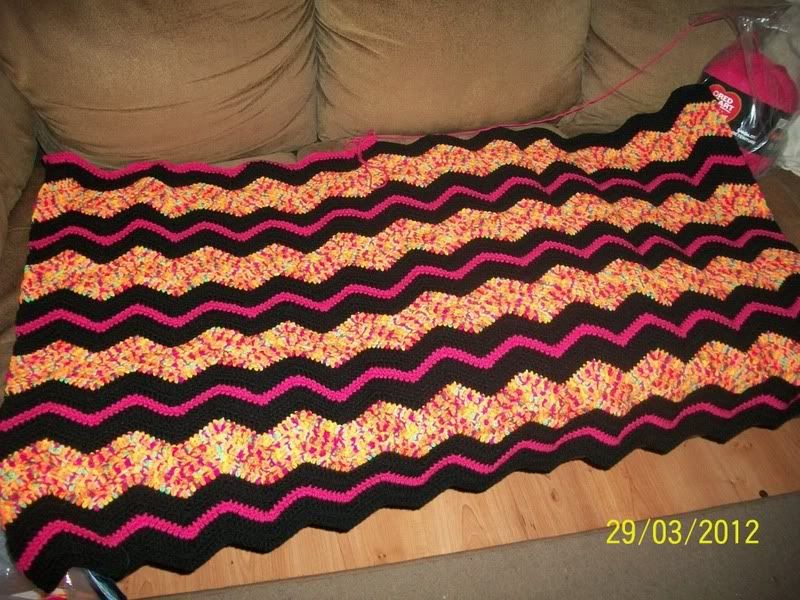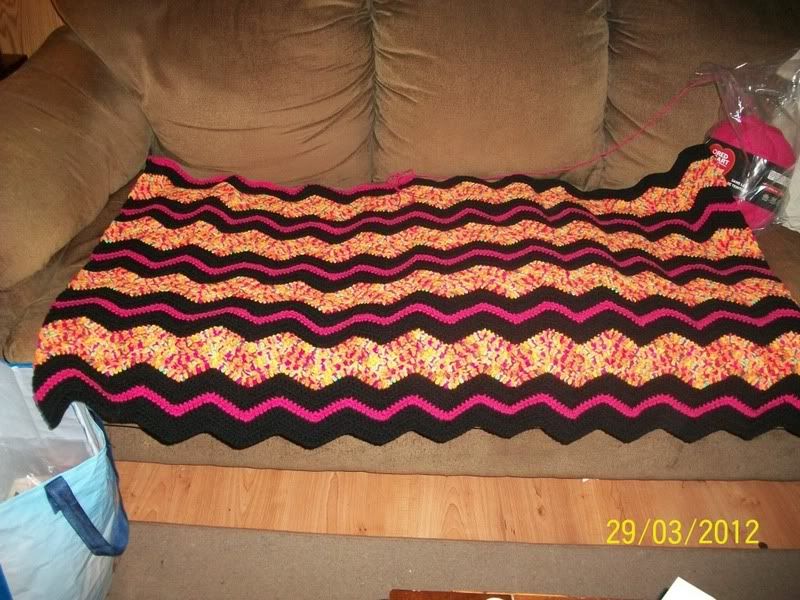 Looks like a ribbon of delicious taffy! Good enough to eat!
Are you knitting or crocheting? It seems that a lot of ripple patterns are written for crochet but I am a knitter.
I love the way the black makes the other colors stand out. I'm going to use black in my next ripple lap blanket.
I love it! Great combinations of colors!!!