I've been enjoying socks so much, I've made quite a few…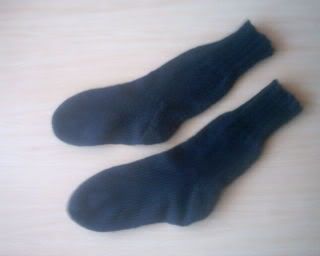 These were made for my DH to wear with his boots, they're a wool/nylon blend.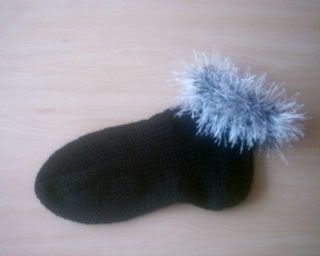 I had a bit left over from the boot socks so I made these cute little sockies for DD.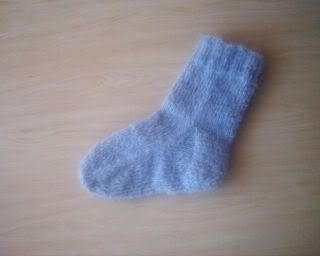 I've heard good things about mohair socks so I thought I'd give them a try. I finished this one last night and tried it on. It was like sliding my foot into warm marshmallow so although it isn't exactly pretty, I love it!
This is the beginning of this sweater, http://www.berroco.com/185/185_dale.html the largest and most ambitious thing I've tried to knit. It's almost to the armholes now and this time I think I might actually get it finished as I'm enjoying it so much.