I'm sharing my first project. It is the Booga Bag from this web site: http://www.blacksheepbags.com/booga_bag.html I came out shorter then it should have I'm not sure why though.
Here it is before I felted it: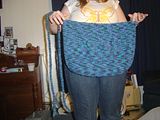 Here it is full of my stuff(lol):


Here it is empty: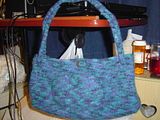 I made a lining for it cause I love pockets: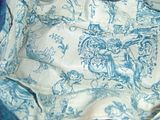 Here it is turned inside out, to show the lining better.


So what'cha think?