i designed it, but i got a litle lazy:wall: but its still pretty right?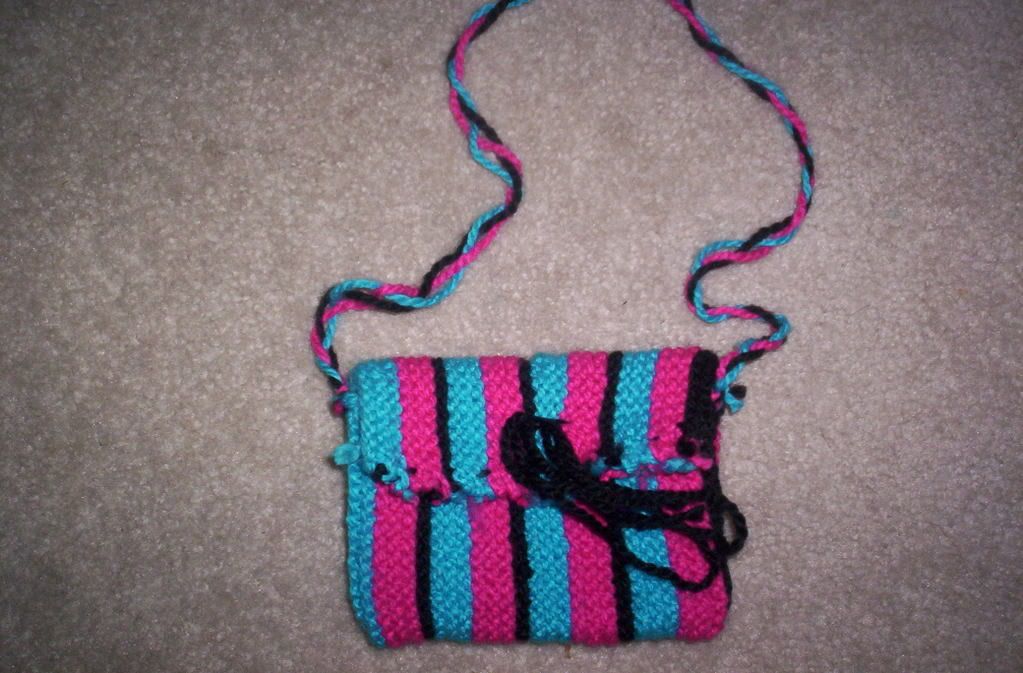 i know i just posted this picture… but now that i look at it i know im not going to get lazy again.:-x
I love the colors, it's really cute! About how big is it?
its pretty small, enough for a cell phone and some touch up makeup! perfect for a club or resturant
I think it's cute - I like the plain yarn straps. It's really a unique bag, and I think the colors are great!
It's very cute! Great colors, too. If you bought it in a shop at the mall you'd pay big bucks for a one-of-a-kind designer bag.