Here is the purse I made with the Noro I received from Beckyrae. I just love this yarn.
I based it off of this pattern http://www.knitkit.com/SpecialCompanion.htm
Before felting…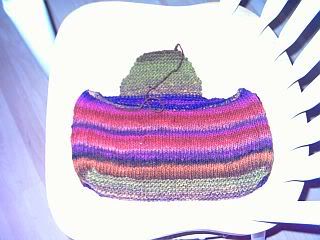 After felting…I still need to add a couple of buttons. My flap is off center…uh…yeah…I meant to do that…yeah thats it :??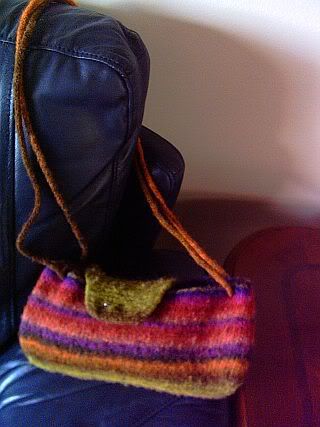 Thank you again Becky!! I'm now looking at some stuff to make with the first yarn you sent me…might do another purse.