[size=6]Well, this is my second FO I've made. A felted booga bag for my sister Judy for Christmas!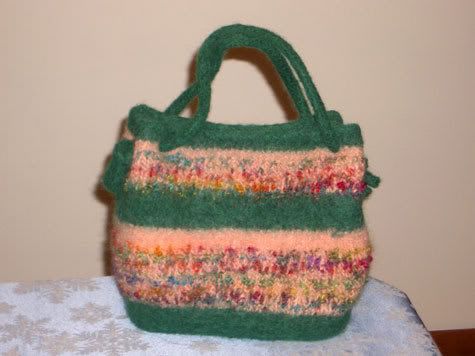 I used Cascade Pastazia (sp)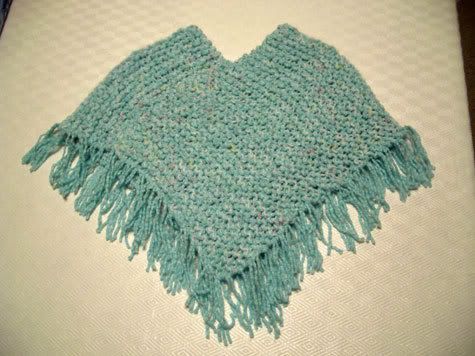 My 3rd FO, since I started knitting 6 weeks ago! A poncho for Kira, my grand daughter, who is 14 months old! It's mint green!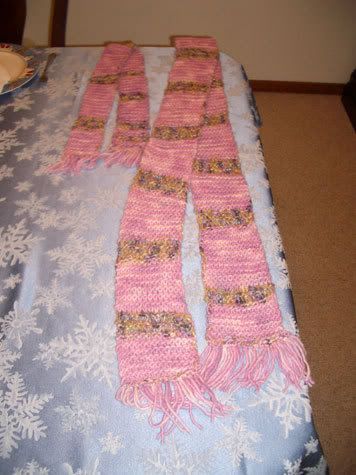 My 4th FO…matching scarves for Mommy and Daughter, my daughter-in-law and grand daughter! Also, my first time knitting with Malabrigo…and you all are right…it's a dream!
Merry Christmas All,
Merry
P.S. I started a Christmas Dishcloth to learn how to purl…it's coming along…will be finished after Christmas! This is my first time knitting with Addi Turbos…are they wonderful, or what? Hopefully, I will get some more for Christmas!
[/size]