I decided to try to make my own recipe for some mitts. I found a stitch in one of my Harmony guides and converted it to my use. I used one of the k 2nd st, then k 1st st cables and a regular cable for the whole hand. I used the after thought thumb and my idea of short rows for a slightly longer palm.
I still don't know what I'm doing with picking up the wraps on the short rows. I don't think I do it right, but I do it.
I think I could write out this pattern, but you may have to be pretty good at free wheeling. When I did the short rows I kept it in pattern (sort of lol), it is not hard to do, but I can't give it stitch by stitch.
And the palm side.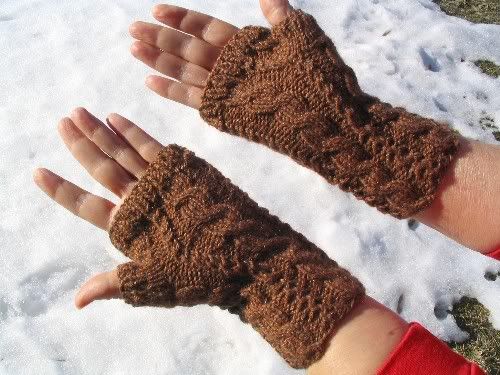 And an attempt at a close up of the sort of lace panel in the cuff.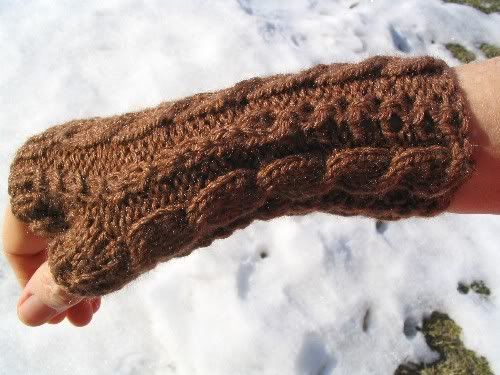 These are made of Wool-Ease in color 129-Cocoa.