Show time! I still have a couple of things to finish, but these are all done:
3 pairs of slightly modified Fetching (Knitty) in Paton's Classic Merino: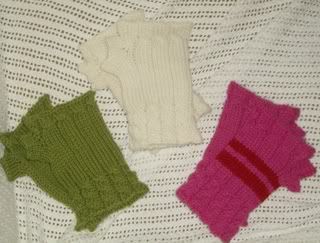 Mini-Fetching on 2s in laceweight Malabrigo (hard to see detail, but it's identical to the big ones):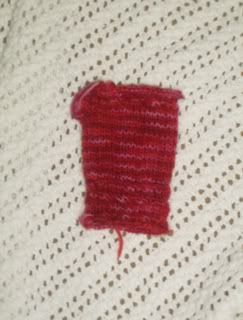 Simple garter stitch scarf in Lion Suede:

Cabled scarf (my design) in Wool Ease thick&quick:

Cabled scarf (same pattern as above) in Plymouth Baby Alpaca Grande:

I'm turbo-knitting tonight to finish the rest! Still have two gloves and a drop stitch scarf unfinished.
:woohoo: