This was a washcloth that when I first saw the pattern I fell in love with it. I just knew I would knit it one day. I tried it last year and messed up on a row that did me in. I ripped it out and was done with it for a while.
Well, I cast on a while ago and of course messed up a row so I put it down again. Kept trying to pick it up and figure our which row I needed to start on and today I finished it! :cheering: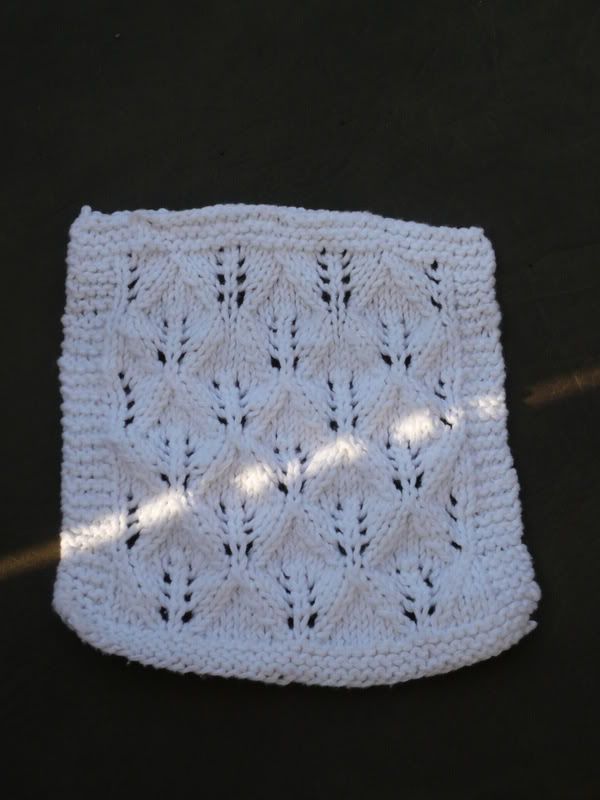 And I knit this one for myself. I have knit a lot for other people but no nice ones for me. So I knit this and love it!