So I don't know what to do. I only had 2 pair of shorties that I knit Anne Carson last year that still fit her. She has a TON of shirts that match these.
It was warm last week. She wore them and at nap, some poop got out of her diaper. Usually, Chad puts the poopy wool on top of the diaper pail, but for some reason, he put them in the garage. I didn't think anything about it until I went to wash them today.
I found this!!!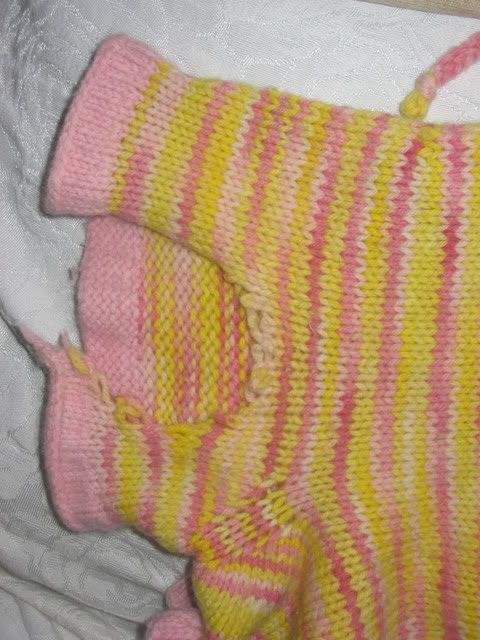 The other day, it was raining, so we let our dog in the garage. I guess she ate the poopy part!!! And it's a large gaping hole!!
Please, please help me.
If it were just in the legs, I'd be fine. I've still got yarn from both the main part and the trim. But it goes into the rounds where the crotch split is. I just have no idea what to do!!