I've created a blue scarf that is a bit too narrow, so I would like to add a stripe of white on either side. The finished product would look something like this: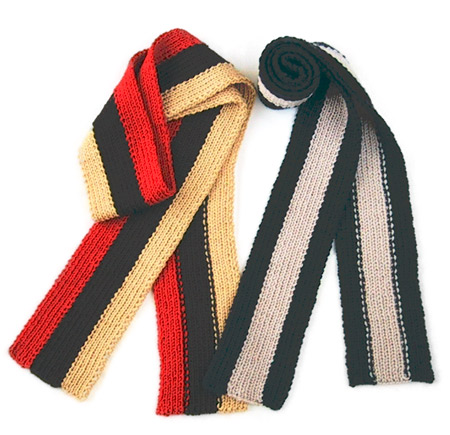 How do I best attach my side pieces – using a kitchener or mattress stitch or something else?
I know I could just frog it and start over, but I need to know how to do seams anyway at some point. I might as well learn now.
Thanks,
Lisa