Made this for my coffee table and end table.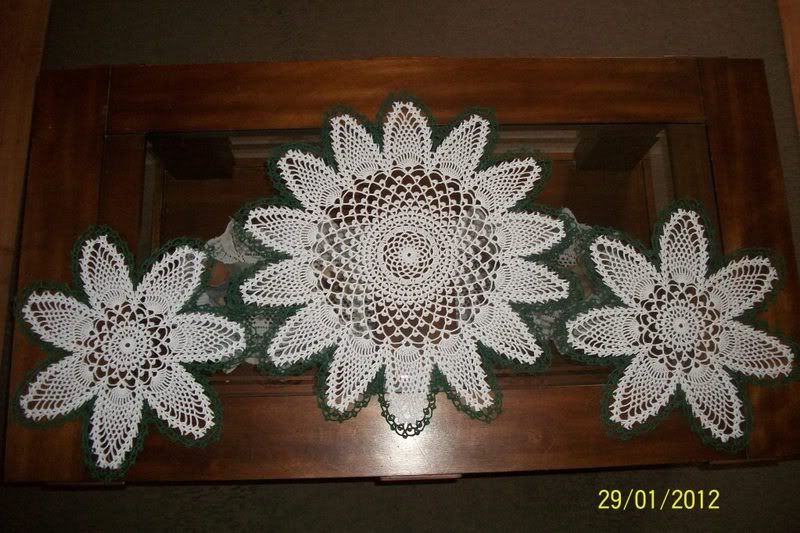 Stunning! You do really beautiful work. You must have used really, really skinny yarn.
Saw these on the whatcha' knittin' site, but I'm happy to have an opportunity to comment on them individually here! These are beautiful! I love the pattern, and the pineapple leaves give them a unique, yet old fashioned, look.
Super job on these beauties!!
Holy heck! These look so detailed and beautiful! They're like little masterpieces! :o