These are some of the items that I've knitted and crocheted.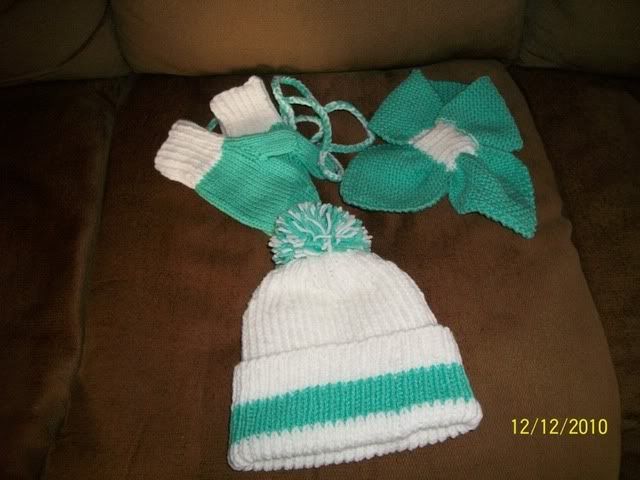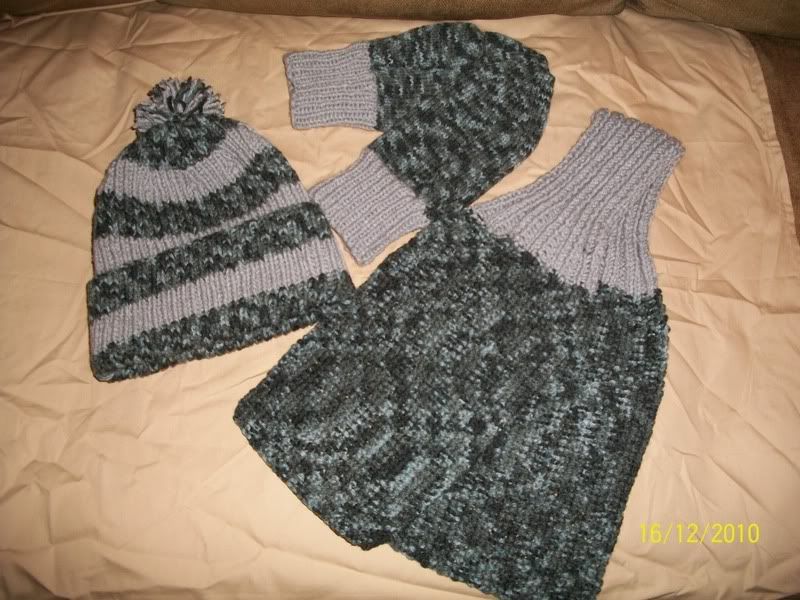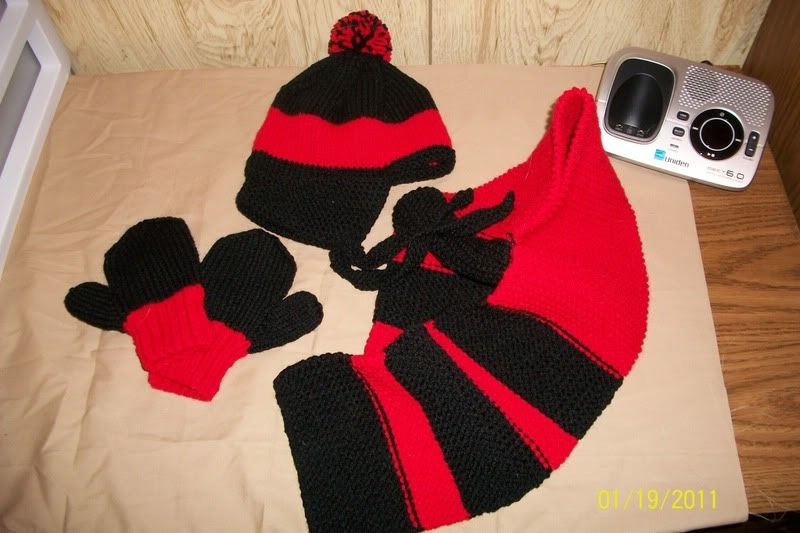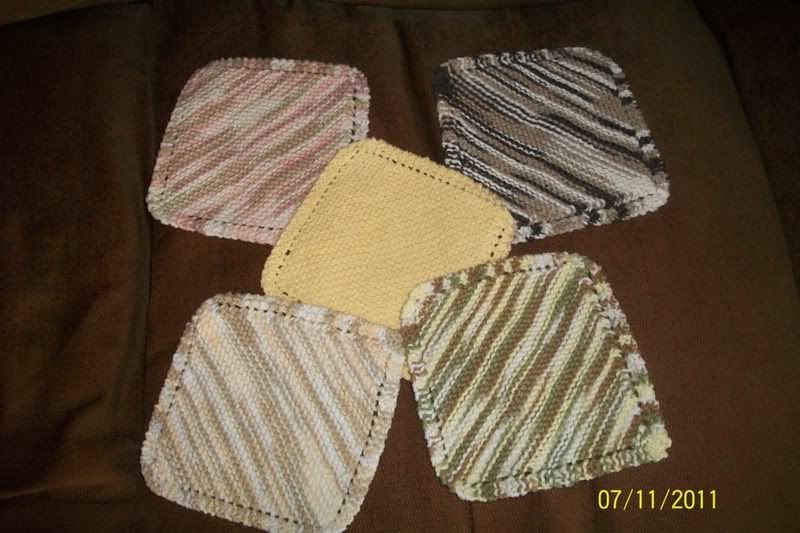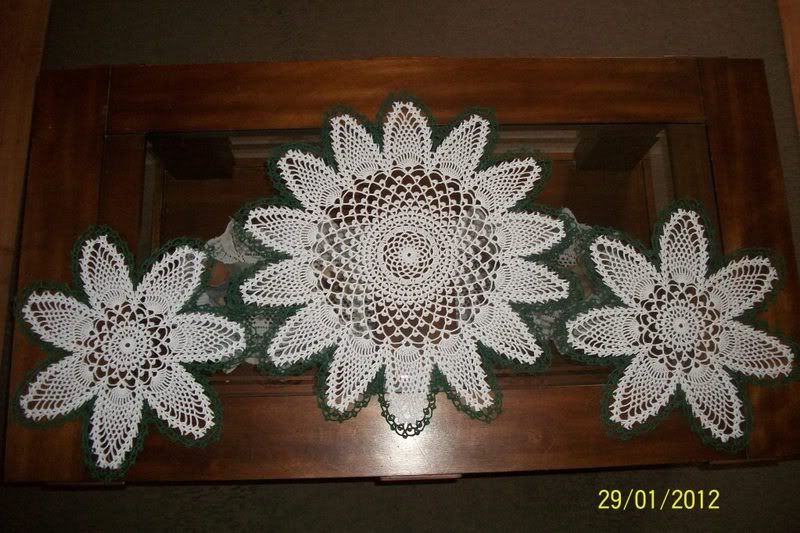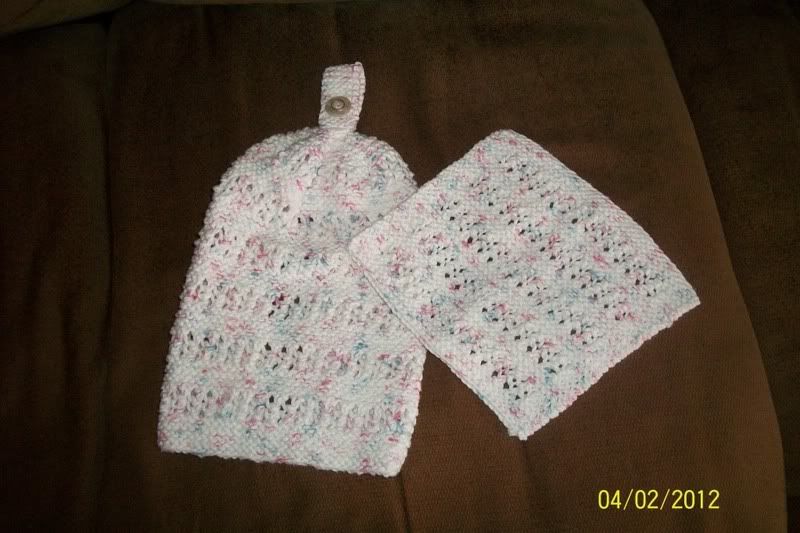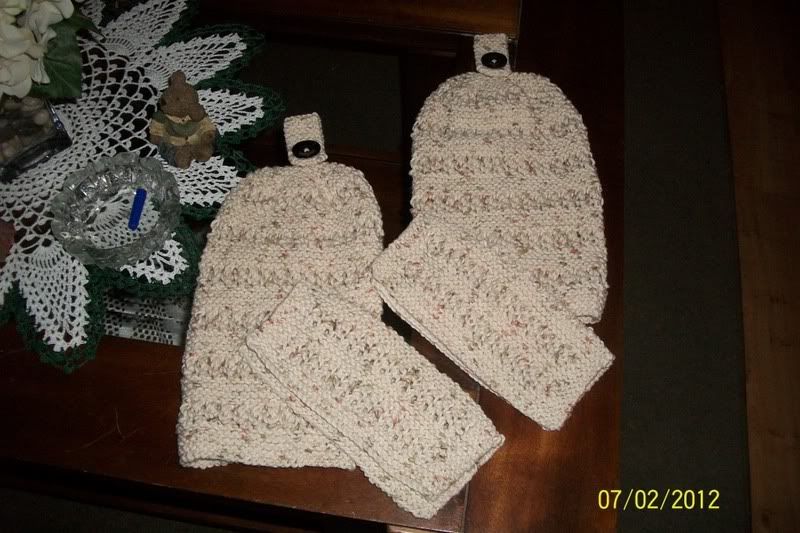 Oh, wow! Lovely, lovely, lovely items. Beautiful work. I particularly like the green and white combo, it looks so fresh and lively, everything is fantastic. Thanks for sharing. I'd like to make that neck warmer in the top picture and the slippers, are they patterns you could link to?
Doreen, these are fabulous! You do such lovely work!
Congrats on all your finished objects! And thanks for sharing them with us.
Those are beautiful!
The photos are a bit large so please check the link in my sig for info about acceptable sizes. (Resizing to 800x600 makes the file size smaller and easier to load.)
I'm new to the site and resizing is new to me. So I will try to resize to the correct size. Sorry.
No problem, Doreen. You can leave these, I just meant for next time.
I did try to resize them all, but only some of them would take. Now I know what to do next time. Again am sorry for being such trouble. Am glad to find this site and look forward to using it alot.
Wow, so much knitting (and crocheting). I was amazed by doilies – so delicate. But as far as knitting goes, I would say the white baby set and the sweater are my favourite.
Welcome to the forum.
Oh, fabulous! it's just one beautiful picture after another. What a lovely collection of handwork. Thanks very much for posting and for the patterns, too.
What wonderful work! I wish I had more time to knit.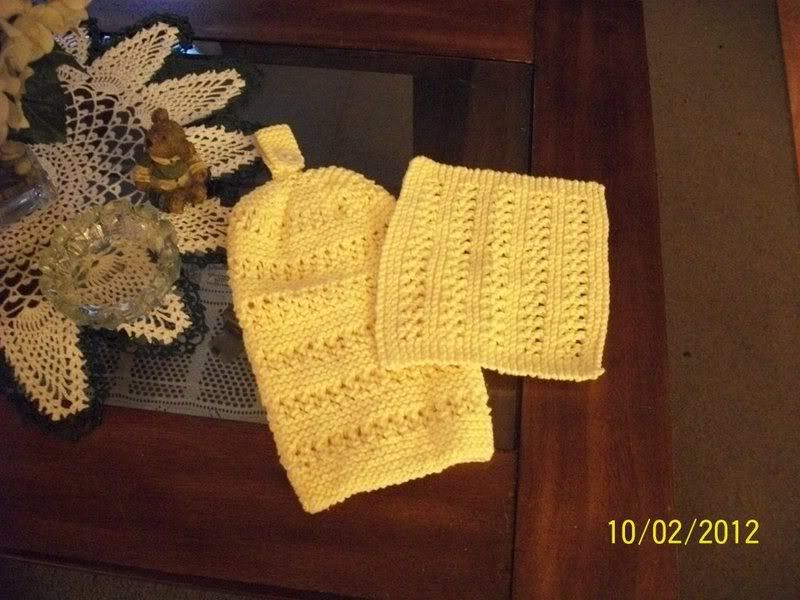 Very nice work. I especially like the white baby set. Do you have a link to the infant sweater pattern?
[B][SIZE=7]WOW!
[SIZE=3]This is truly a collection to be proud of! It looks like you take time to block your things, too! Everything looks so polished, so perfectly finished!
[/SIZE]
[/SIZE][/B]
Beautiful and such great colors too!
You do lovely work! I especially like the pink socks!