I'm knitting a Harry Potter scarf at the moment, I've started early to have it ready for the next film premiere!
I'm using this pattern from Atypically.knit:
http://knit.atypically.net/scarves/azkaban/pattern.shtml
I really like how it's working out at the moment, it's knitted in the round with a main colour and a contrast colour. It's my first 2 colour project so I'm quite excited at how nice the pattern looks!
Here it is a few rows in, on Saturday: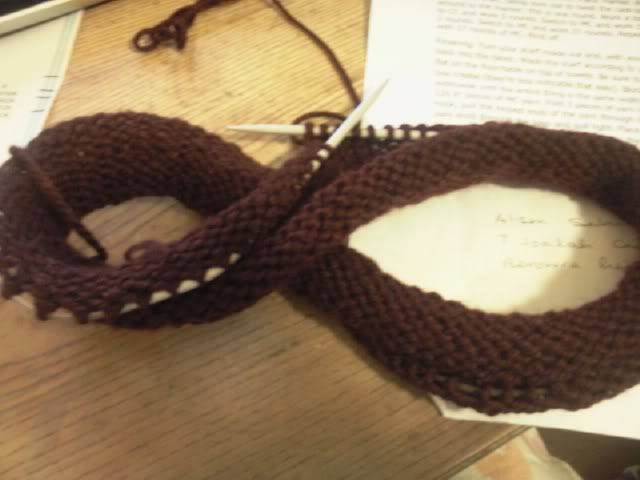 As of sunday evening: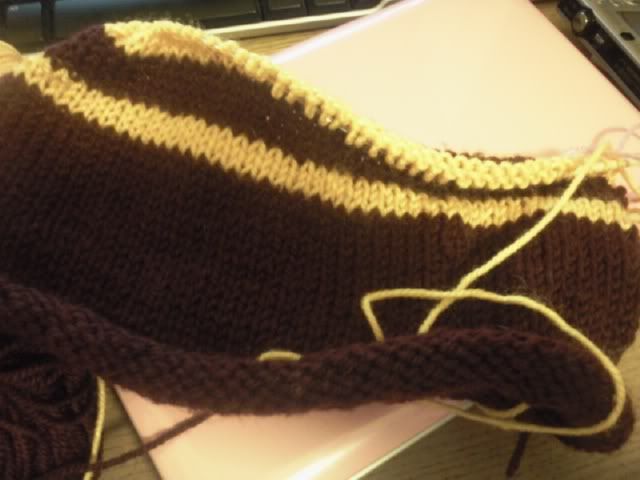 It's quite a bit longer now as I was stuck at the Italian consulate this morning waiting for over an hour
Oh - here is what it should look like when it's done: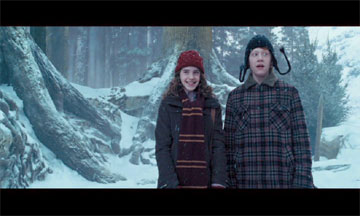 SEPT 2009 UPDATE
what with many long train journeys during my Italian travels, I've managed to get quite a bit done… this scarf is going to be quite the jetsetter when it's done!