I've completed my first soaker from this pattern…but I must have done it wrong because the leg holes are way too tiny! :pout: I'm devastated…this is only my fourth finished project, and I was looking forward to this one and now I don't think it can be fixed. :verysad: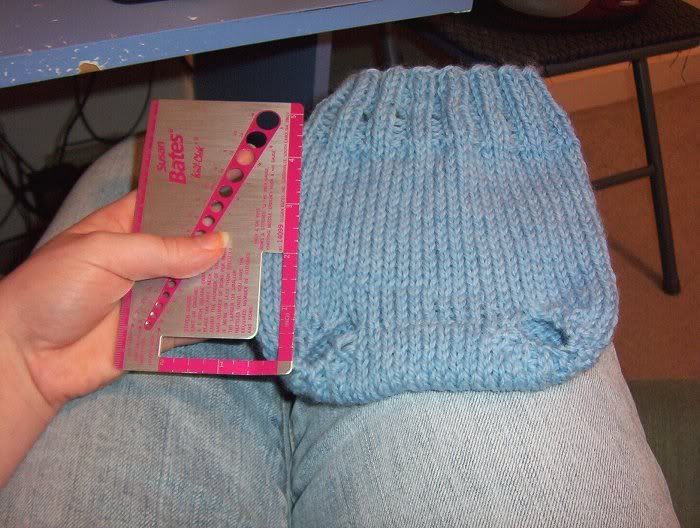 See how small the leg openings are? They're about an inch and a half in diameter. I did the SSK and K2tog decreases like in the instructions…what did I do wrong? Is there any way to fix it now that I've already grafted the seam?
Thanks for any help you can give me.