My DH has been wondering if you could make a hat in the round and do the decreases in a contrasting color. He decided to try it and here is his creation.
He made 6 long strands of black (one to be left at each decrease point), and used them intarsia like to do the decreases and on the non-decrease rounds he knit the black stitch, with the black. You usually can't do intarsia very easily in the round, but because this was only one stitch at each color change it worked. He didn't have to use multiple balls of the grayish, just the one.
This is made of Patons Classic Merino. Here is a side view.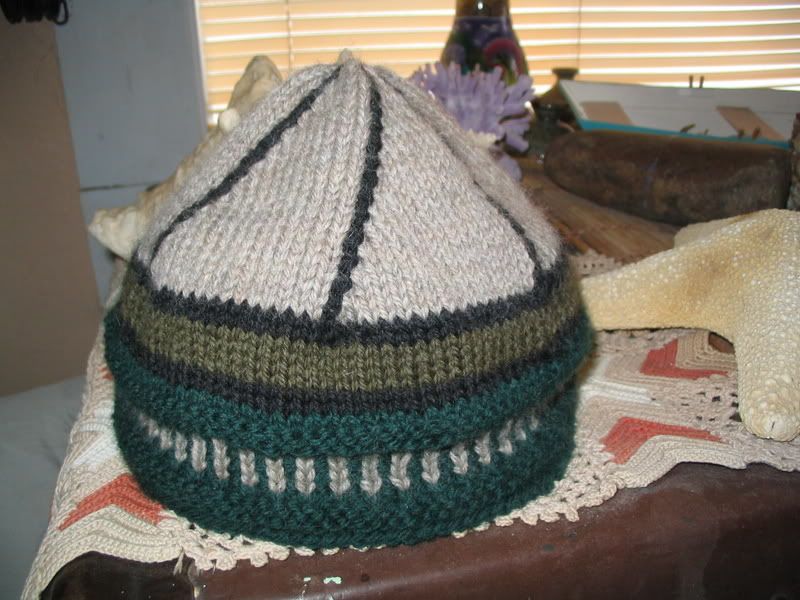 I have never seen a hat that I recall, that was done this way. I never thought of trying it myself.