It's my new discovery (for me, anyway), a yarn bowl…although I realize many of you are probably already familiar with them, they're new to me and I think they're great. I recently ordered one from this etsy seller, Darrielle. http://www.etsy.com/shop/DarriellesClayArt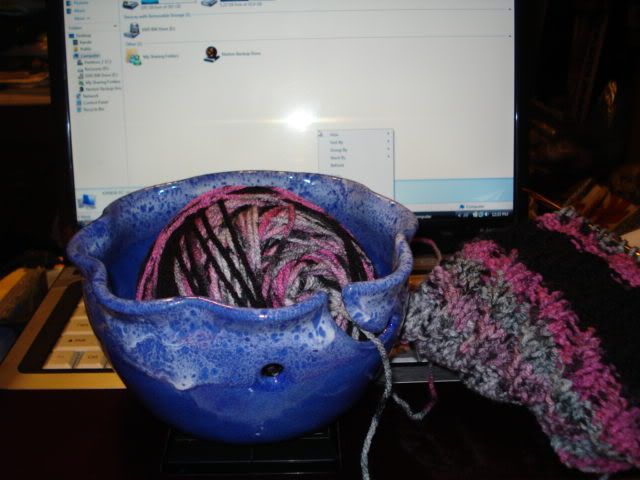 I've received it and love, love, love it!! It's gorgeous AND functional. Substantial weight so it doesn't slide around when you start tugging at your yarn.
Just wanted to share for anyone else interested in this type thing.