Hey everyone! I realize I've been pretty much absent from this board for quite some time, but I promise I've been lurking to see what you've all been up to.
Being back at school is so great, but I am getting to be really, really busy (and I have my junior piano recital at the end of this semester, so I'm going to have even less free time from now on) and so it's been difficult to find time for just chit chatting on the boards. Now that I'm posting some FOs, though, I'm realizing how much fun I have on here and how much I really miss it. So I'm going to try to be good and post the usual comments and kudos, because I miss you all so very much!
While I haven't had much extra time, I have been trying to get in a bit of knitting every time I get a chance, so I wanted to show you all what I've been up to.
My first venture into the world of crochet in SUCH a long time!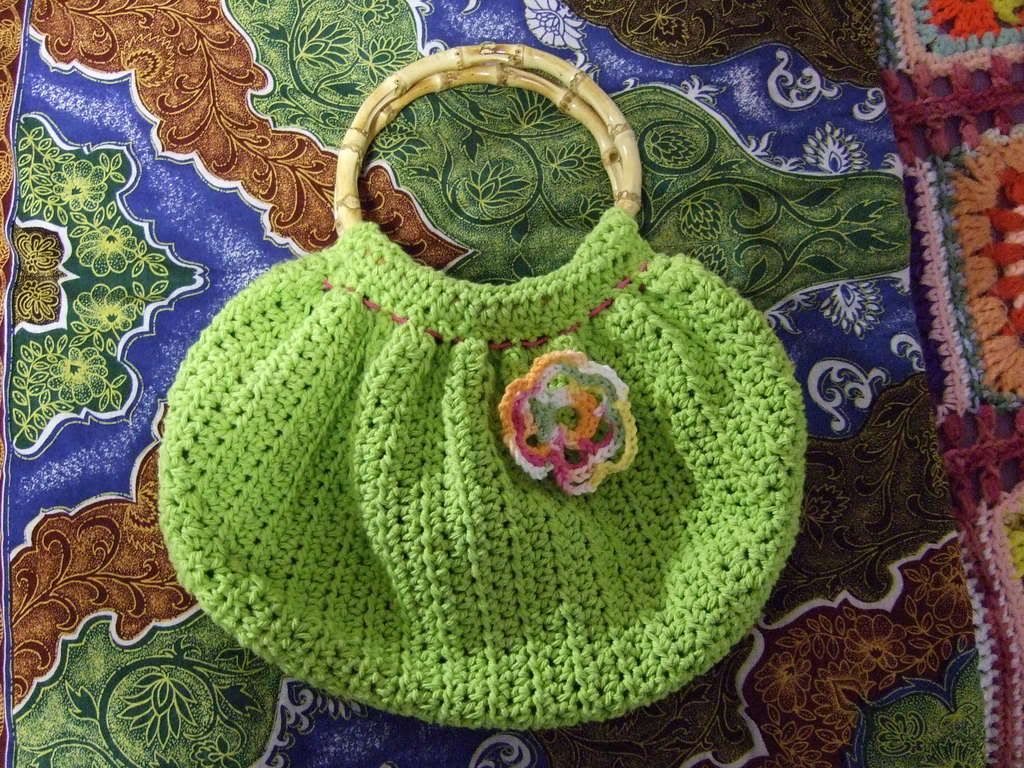 I got the Happy Hooker book and found out that the way my grandma taught me how to crochet isn't exactly the way you're supposed to (we hold the hook differently, and wrap the yarn the opposite way) but I don't really want to change how I do it. I think it's a cool connection with my grandma, and I can still make really awesome stuff! Grandma "can't" read patterns, so she invents everything she makes. But I am reading patterns now but also incorporating the stuff she taught me, so I feel like I'm bridging the gap. Way cool
A simple pair of socks for my brother's girlfriend as a Christmas present. This is the first time I used KP yarn (Essential) and used contrasting color for ribbing, heel, and toe. This was a fun knit that I was able to do while studying from text books (that's the coolest thing I've learned EVER!) It's a great way to incorporate knitting into my day, and I feel super productive.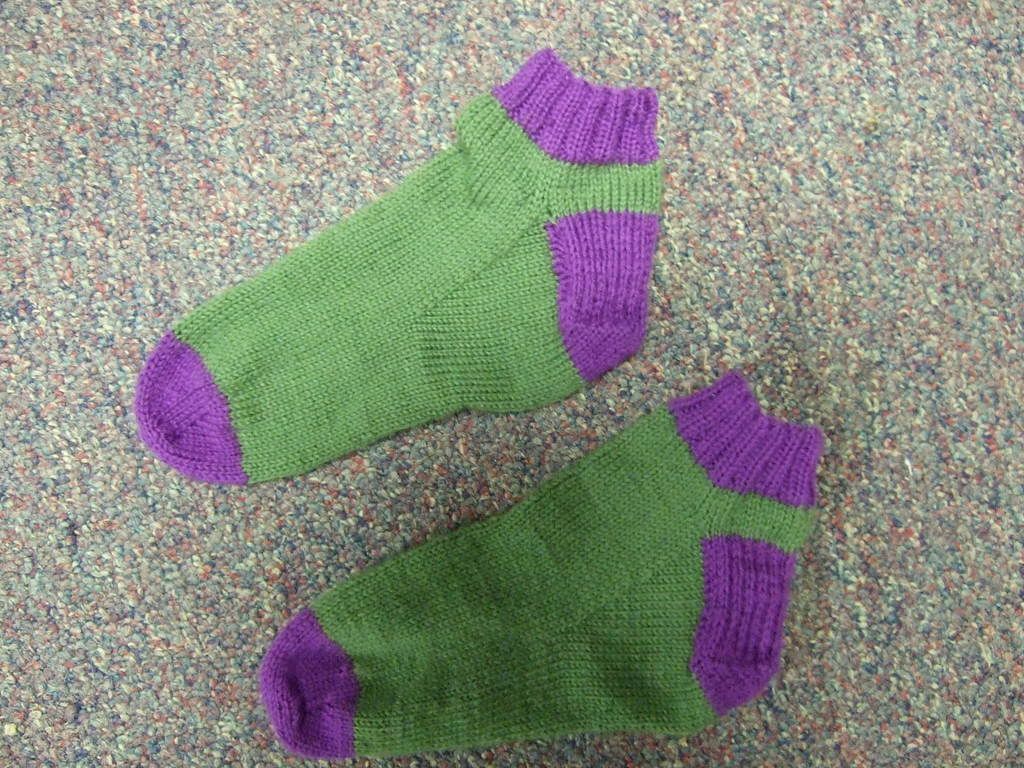 And there's not a weird stain or dirty spot on the sock, it's just a weird shadow in the picture… shrug
And, my newly-developed, semi-unhealthy love affair with homemade stitch markers. I bought the stuff for them literally two days ago, and I've made almost 20! Yikes!(Thanks a lot, Art lady!!! lol)
Let me know what you think, everyone! And catch me up on how you all are doing! Have a great day