I finally got a picture of the felted bag, and a couple of other FO's. I'm so happy that they are finished! :happydance: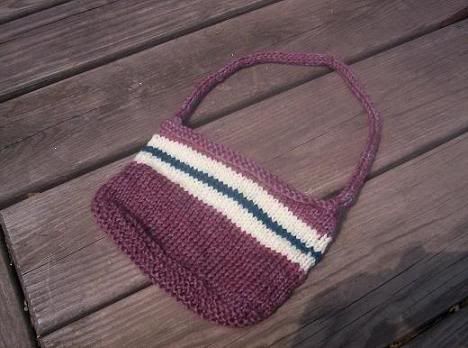 Before felting
After felting
Anthropologie-Inspired Capelet. This was a fun knit!
A cluster of FO's that I got done in the past couple of weeks. In the front there are 6 preemie hats and two pair of booties.
A better view of the items in the back, a knitted hat, a crocheted onesie, and a crocheted purse.