Well, I'm on a kick to finish what's OTN right now. So far the country cousins blanket and the bookscarf are "done" (see caveat below), and I'm trying to wrap up my second hat (the first one turned out elephant sized!).
Caveat: As you can see from the blanket picture, it's pretty off-kilter. I need to re-seam it, I guess. My main problem, though, is that the squares didn't turn out the same size, and for some reason as I knit them and piled them up, I didn't notice. Oh well, DS sill likes the blanket. He chose the colors and organized the squares for me to stitch together. (He goes to a French bilingual school, so for him, the blue, white and red are the French colors. So very cute are seven year-old boys!)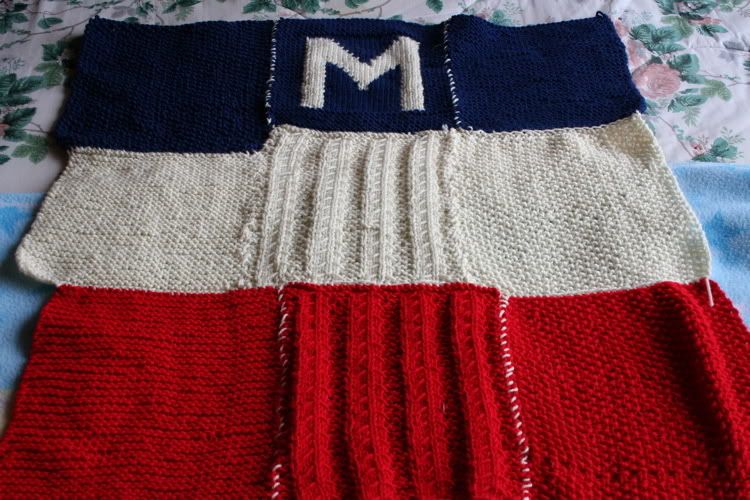 I'm very proud of my intarsia M, which I "designed" myself. It worked out pretty well!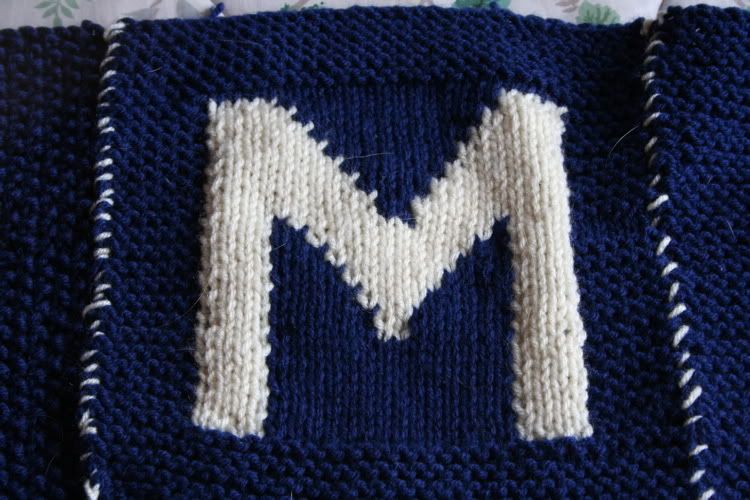 This is my first Harry Potter KAL bookscarf. I had tons of trouble doing it in the round on size 0 dpns, and then with size 2 circ. So I did this one flat on 4mm and seamed it. Not functional as a bookmark, but a scarf for a bear or doll seems to be its destiny.
I finally got size 0 straights and was able to do this bookscarf that will work as a bookmark for dear niece. I did 1x1 ribbing so I wouldn't have to seam it. The color change on the left side got a bit funky, though.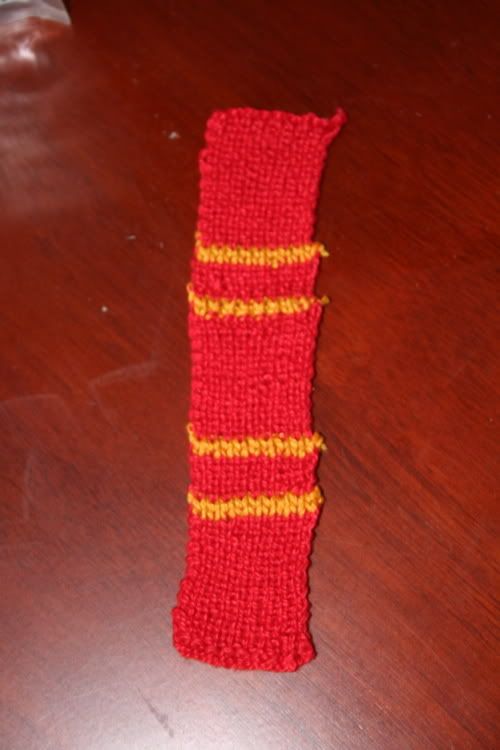 That's it!