Hey everyone! Since I already post my pics on Ravelry, and it takes me kind of a long time to resize all my pics, then save them on PhotoBucket, then post them on here… I don't do it for every little thing anymore. lol Whaddaya gonna do?
But I've been knitting a bit lately and just wanted to share what I've been up to.

This is my first Fetching! I originally made it for myself (made the first one the night before I left for school, then made the second one on the plane ride) but my friend, who picked me up from the airport, wouldn't take any gas money. I asked her if she wanted this mitts, and she did
(They were made with the leftover Cascade 220 from the Fake Isle Hat)

So I made my second pair of Fetchings, for myself, with some stash yarn!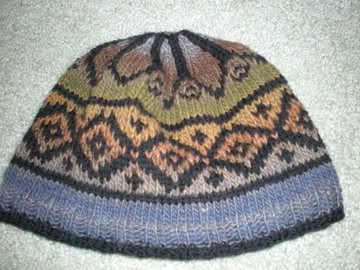 This is my second Fake Isle Hat, made with Noro Kureyon and Cascade 220, for my best friend's brother.

And my first pair of worsted socks, the Cable Twist Socks from Hello Yarn, out KP Swish Superwash.
More details on the Ravelry. Let me know what you think!
Thanks guys, you're the best!