HI! :waving:
Finally finished, an Extra Large Booga Bag for my DD…made to go with her Central Park Hoodie!
"Extra large": rather than casting on 34 stitches as the pattern prescribed, I cast on 46 stitches, and knit for 23 ridges for the bottom. As for its heighth…I just kept knitting in-the-round until my 3 skeins of NORO was exhausted.
I made the bottom of the Booga Bag using green Donegal tweed wool, leftovers from the CPH. Knit the I-cord straps with the green tweed, as well as a 2" top rim. Also an rectangular inside pocket.
The visual width of the bag is 10.5". The height is 9". The rectangular bottom is 5.5" x 10.5".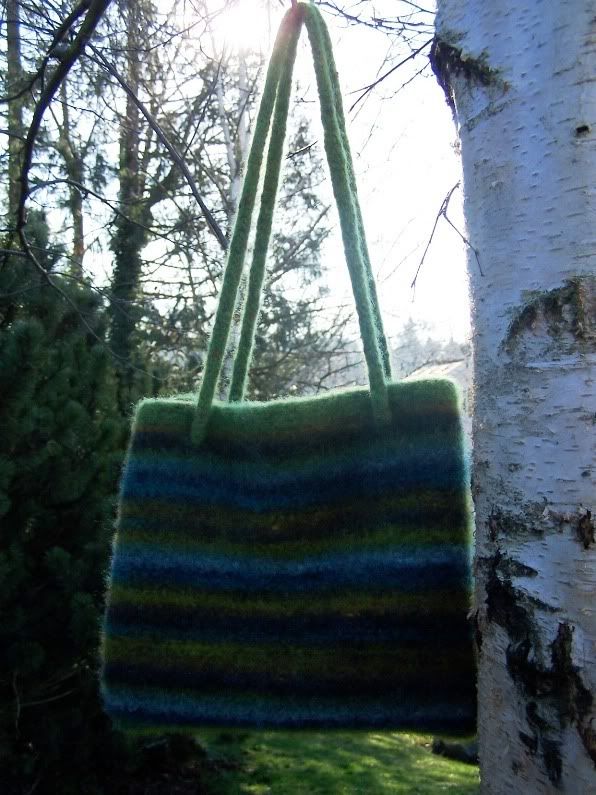 I cut a 10"x5" piece of crafter's foam to sit on the bottom of the bag as a foundation. I think it will help keep the shape when the bag is loaded with stuff. I punched the holes for the straps with a size 19 metal knitting needle.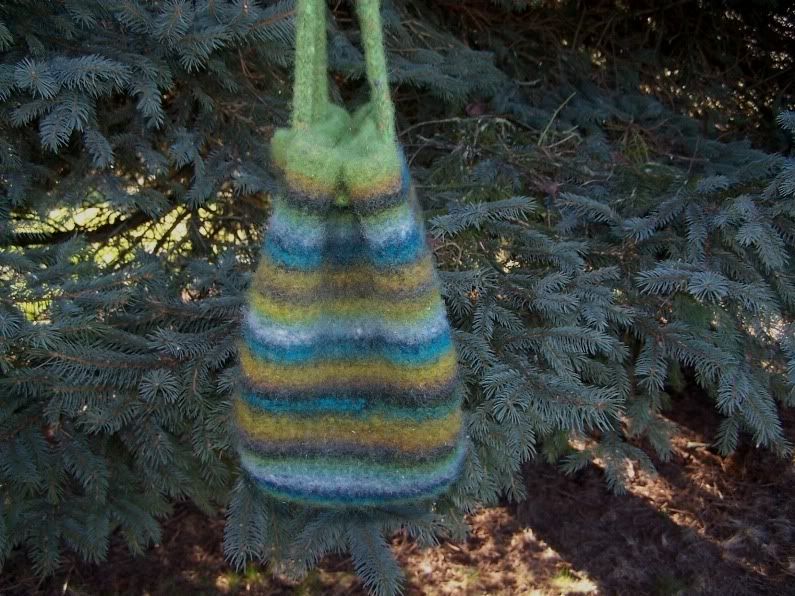 This is Lauralee, wearing her CPH.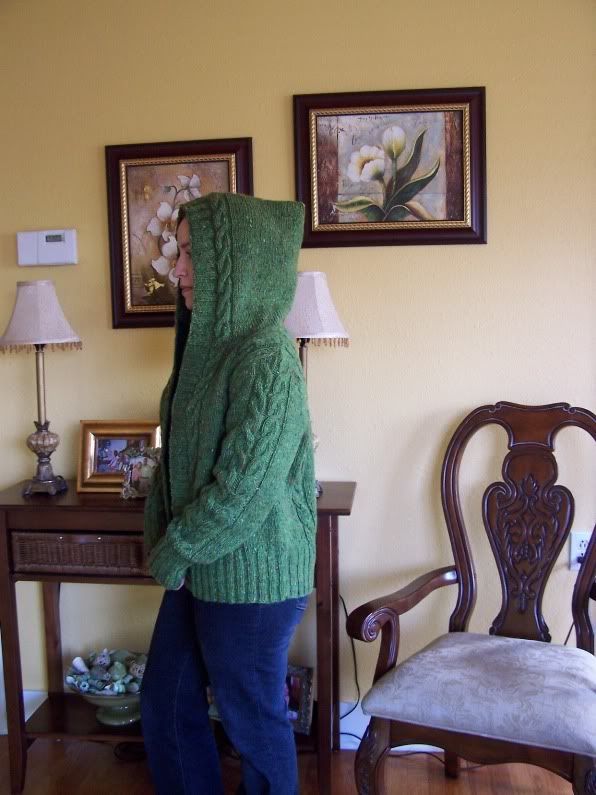 This is the felted inside pocket. It's depth is all the way to the bottom of the bag, and its width spans the space between the straps. I just whipstitched it into place.