[CENTER]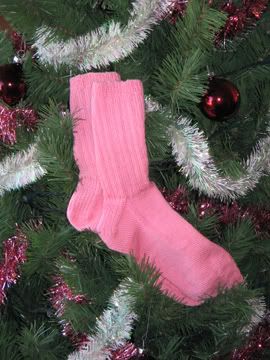 Pattern: Hellen's Favorite Socks by Fiber Trends
Yarn: Gjestal Baby Superwash merino wool[/CENTER]
Great job! Love the color:inlove:
Socks socks socks, my new obsession! They are so pretty, love 'em!
Is this your first pair? Great job! The first pair I ever knit was that same color. They look great decorating your tree.
great picture! cute socks!
ooooh-purty!!
Yep, my first pair of socks. :mrgreen: Thanks!
You did a lovely job! Congrats on making it over the sock hurdle! Enjoy wearing them!
They look excellent. If you hadn't have said anything I would never had guessed they were the first pair you made.
Katrina