My SO's grandson is now ten months old and needed a new wool soaker for the summer. Click here for my post that reports my adventures in dying the wool. I'd never dyed before, and am happy to tell you that it's like anything else. Just do it.
I finished knitting the punk rock knitters soaker in June…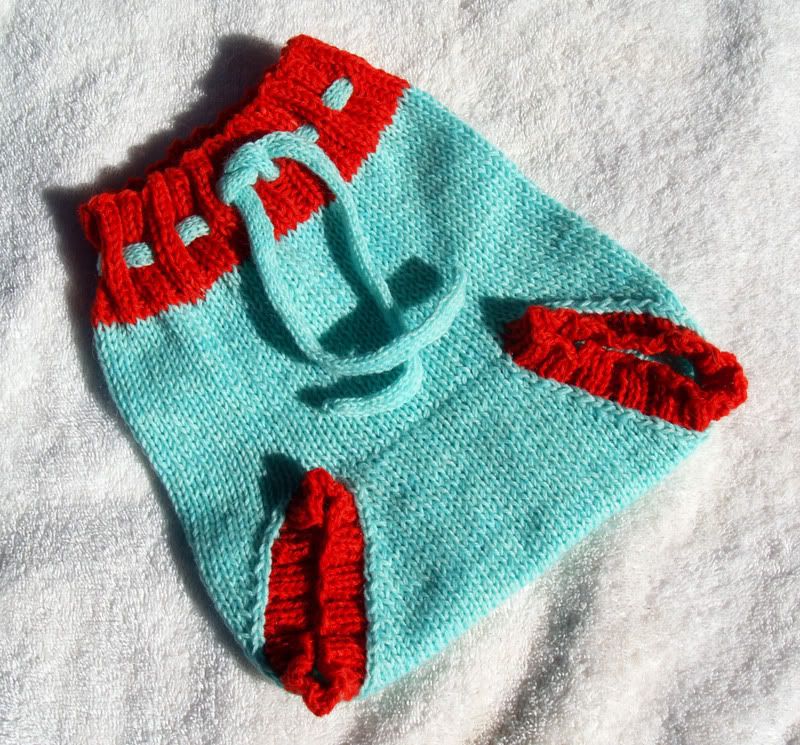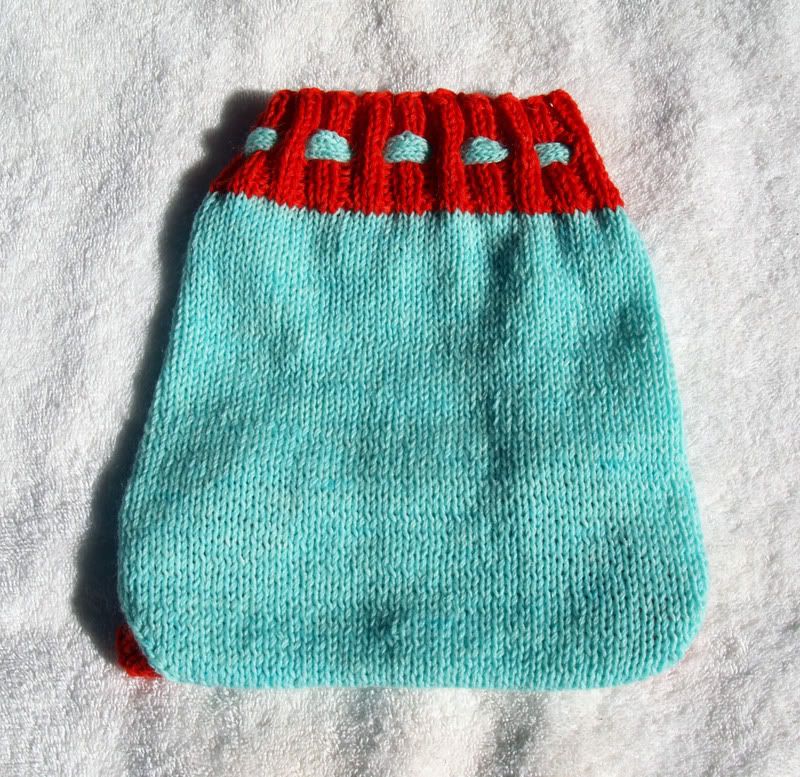 …and gave it to my SO's daughter when she visited with the baby. Yesterday, she sent me photos!