I knit this purse for my sister's birthday & shipped it out this morning. This purse is from the Rick Rack Purse pattern from Knit Picks. I used 1 hank each of Knit Picks Sierra in Bud and Grape. I knitted an i-cord to go through the eyelets instead of using ribbon or rick rack. I finished knitting the purse last weekend, felted it twice this past week and put the lining in it last night.
Before felting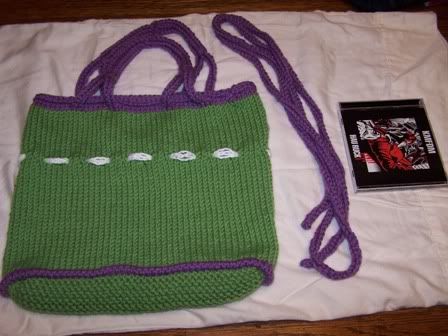 After Felting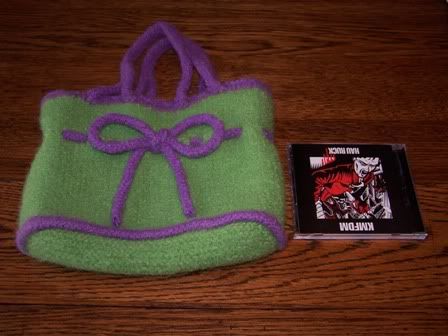 The pattern lets the bag stand on it's own

After lining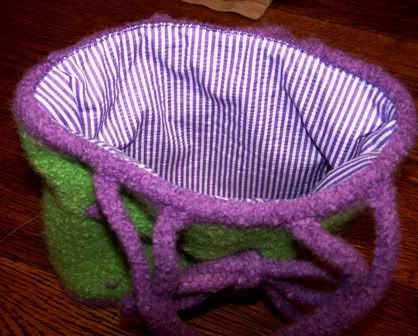 I love the pattern - it was super simple and QUICK! The only think I'll change on the next one (for my mom) is to knit the handles as one piece instead of having to join them in the middle (that didn't work out well for me).
Edited on 6/26 to change title