I can't believe I finished this project and it actually turned out to look like it was supposed to!
This is a Not So Baby Yoda sweater, from Soozs Big Adventure blog. I used CottonTots yarn and it took slightly less than 2 skeins.
I totally did something wrong with the moss stitch cuffs along the bottom edges and left hand arm… it was my first time doing moss stitch, and I assumed I was doing it correctly… until I did the left hand arm cuff and realized that it was the only one I did right! Do you think I could figure out what I did wrong in order to do that one wrong also (so they'd at least all match in their wrong-ness)? Not for the life of me LOL I guess no one will notice, anyway LOL
The hat is a Two-Needle Baby Hat from straw dot com. It took a little more than half a skein of the same yarn using the same 4.5mm needles.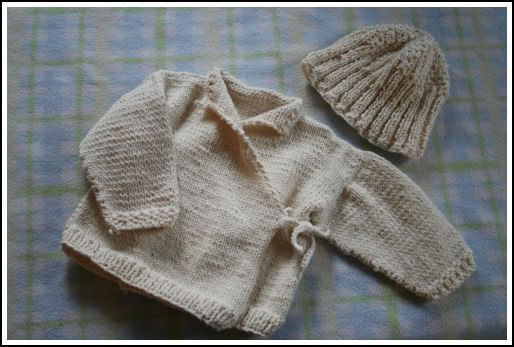 And on my little model (my youngest son, Corban, 7mos)
Thanks for looking!