Today I finished my first pair of socks. They are made of 100% acrylic and knitted with a dutch pattern.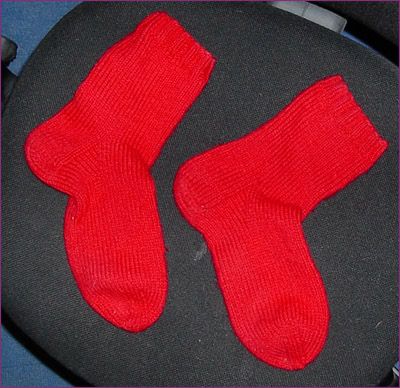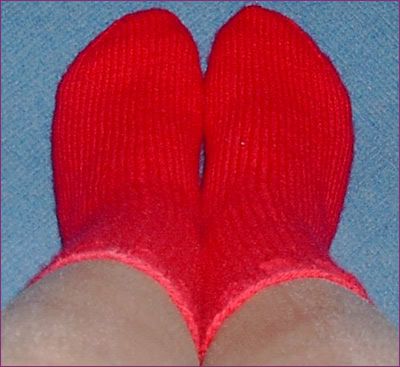 Wow! Great job! :cheering:
I also love how red they are!
Is that a fairly accurate representation of the color?
Those are so pretty and bright!
:cheering: :cheering: Excellent job on your socks…WTG
Those are terrific socks! I sure hope you find some great wool-free sock yarn too!
Hoi Lieke!! Nog een Nederlander, wat leuk
Very nicely done socks! congratulations on those
Is that red yarn from Hans Textiel or Zeeman or something? I'm currently making socks with similar red yarn from there
I had a look at the pattern and it actually took me some concentration to understand it. It seems I've been on this forum for so long that I'm much better at reading/understanding a pattern written in English as I am with one written in Dutch!
:cheering: :cheering:
Those look just gorgeous! Way to go!
Yes, that's really accurate. They are really bright red.
Yes, the yarn is from Zeeman. I was knitting a scarf with it, but I bought 500 gram, so I figured I could easily miss 100 gram for my pair of socks. I'm really new to the english knitting terms, so I used a dutch pattern, but it took me a hard time too. I used the video's on this website as a help, so I would understand the pattern.
I like those socks! The color is nice too!
good work–and I love your avatar!