Here's my unblocked fresh off the needles Mountain Peaks Shawl. I am very happy the way it turned out! It was a bit of a challenge at times for me because this was my first lace project and my first time reading charts! Miriam has been so helpful and patient and she got me through the "tough" parts. She's WONDERFUL!
Here are the stats:
Yarn: JaggerSpun Zephyr in Curry
Needle size: 5
Pattern: see my siggy
Time to knit: This took me a month to knit - started around November 15 ended today December 13.
Here she is!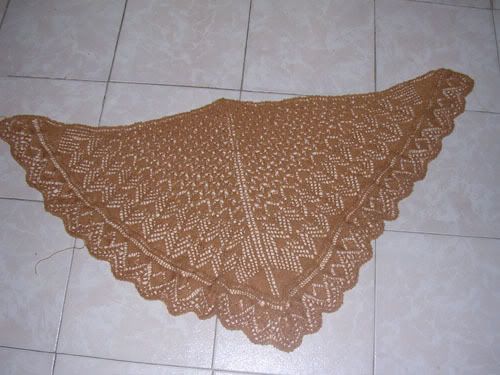 And here is some yarn that I ordered from kyarns.com . Three hanks of Malabrigo in Brown Sugar and two skeins of Regia in Crazy Colour. I bought the Malabrigo because I may be travelling to Canada early next year and figure I will need some mittens/ gloves and a scarf!
Here they are…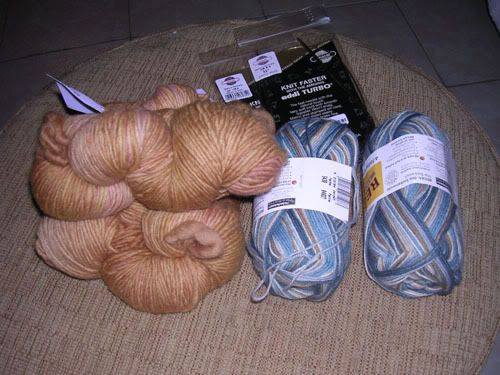 Thanks for looking
Lisa