Hi! :waving:
As some of you know, many of us KH Yarnaholics have started a 2008 Year of the Stash thread! We invite you to join us on the Stash Train!
In view of that, I am determined to use up a bunch of my kid yarn!
I purchased 30 skeins of Rowan All Seasons Cotton last year…or the year before :shrug:…who knows why!
Fiona's "Posey" took 6 of the 30 skeins. (Fiona is 8 yrs old)
Laila's "Mendocino" jacket took 9 skeins. (Laila is 5 yrs old)
So I still have 15 left! Ack! I had originally purchased this yarn with them in mind…and I have two additional patterns for them with this yarn…two pullovers are next.
Well, here is Laila's jacket…called Mendocino, a pattern in The Children's Collection by A & J Starmore. I read on a Ravelry thread that this book is out of print. I don't know for sure.
The Back is nice! I loved doing these unusual cables.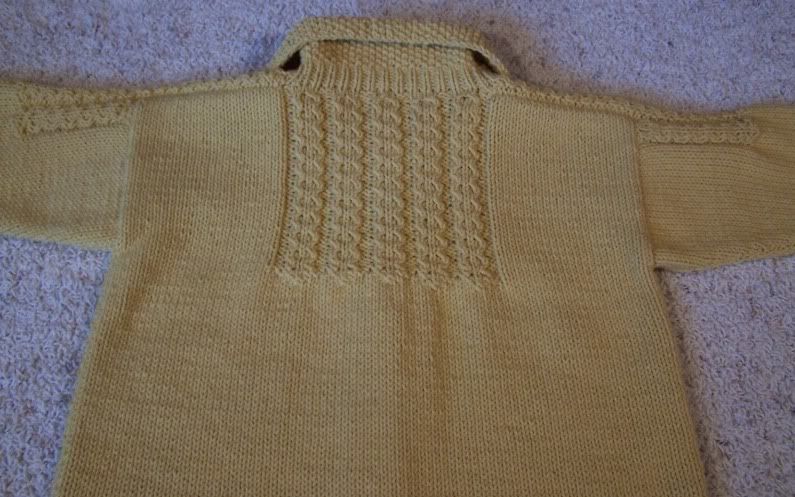 Here are the two "Sister Sweaters" together. Fiona is 8, Laila is 5.