A few months ago, I found knitty.com's Hallowig pattern, and bookmarked it just because it was different and it made me laugh. This week, my hairdresser opened her own salon. I'm so happy for her and wanted to make the wig as a decor item for one of her styling heads.
I had two skeins of this yarn that I'd picked up long ago with no project in mind…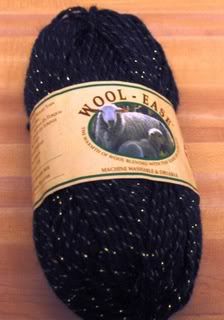 …because it was reduced to $1 per. You can't see from where you're sitting that it's shot with a sparkly thread. In the photos, it merely looks multi-colored.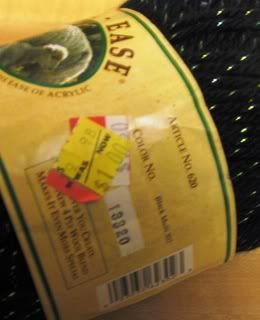 Tonight, I had an appointment with her for highlights, so the past two nights were after-work knitting crunch time.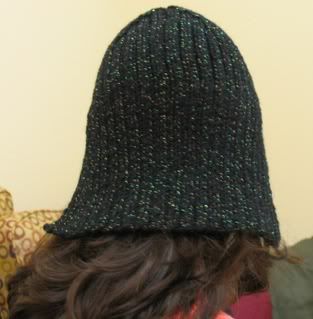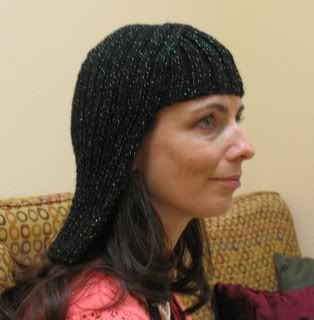 She loves it! :mrgreen: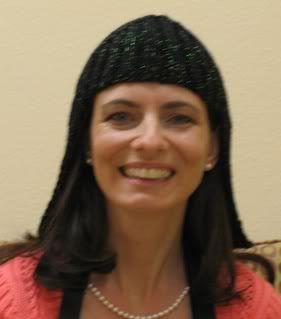 I told her what I thought she might like to do with it, and she replied that she shall wear it, most likely under her motorcycle helmet. Her husband came in to the salon while I was there, and I asked him to try it on as well. Too bad I'd already put the camera away in the car, because that was one hilarious sight.