[COLOR="DarkOrchid"]Hey guys! :waving: I finally got around to felting my bag. It was my first time felting anything, besides a swatch. I'm really happy how it turned out and I want to felt more!!! :cheering:
Here's a before picture(click to make bigger):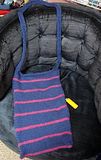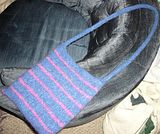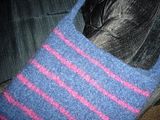 I think a bag was great for a first felt project. And the joining two color strands together was like magic, felting by hand. Check out Amy's video on it.
And another FO: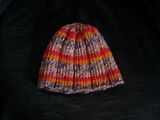 [/COLOR]