I finished Cozy Friday night and it just finished blocking this afternoon. Blocking made a HUGE difference. I was sure to strech it out so the lace pattern really shows now. I'm happy with it. It is a birthday gift for my boss.
Thanks to Ingrid for the blocking technique - towels on the carpet with some blocking pins worked perfectly!
Details
Pattern: Cozy from Knitty
Yarn: Adrienne Vittadini - Dianna in Citron that I bought from here. The pattern used 10.5 balls total.
Needles: Addi Turbo, US 8 24" circulars
The bottom picture shows the color the best. My bosses favorite designer is Adrienne Vittadini and since I can't afford to buy anything from the designer I figured the yarn was the next best thing!!
Here's the finished product: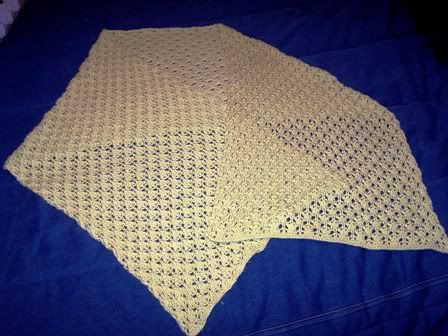 Here is a close up of the lace pattern (color is washed out):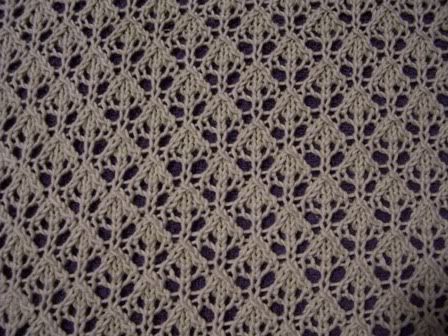 Here it is blocking: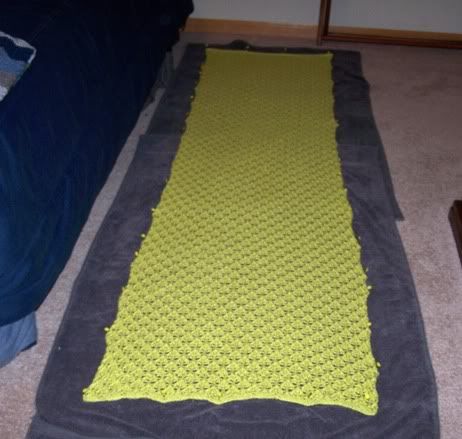 [/i]