This is my yarn.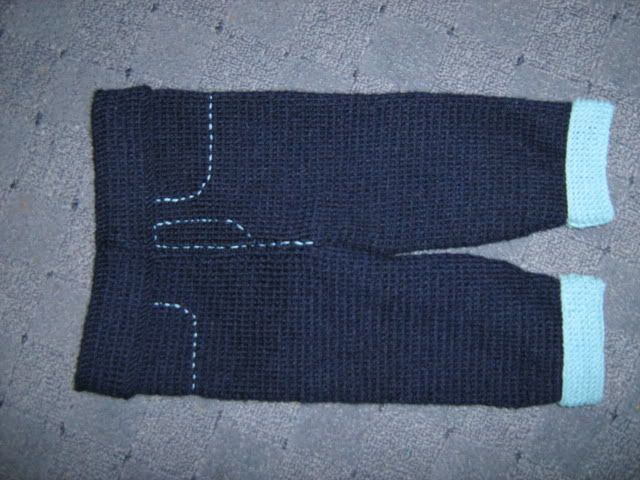 These are sooo cute and what a brilliant idea! You've done a great job on the jeans and the detail!!!
Fantastic job, those jeans look soooo cute! Wonderful detail work. Now you have to make him a jean jacket to match!!!
Oh my gosh, those are so cute!!
those are too cute!!
Those are so cute! The detail is just perfect.
They are adorable. Great job. I have never seen that yarn.
Oh my goodness! Those are too cute! I was thinking about making some, but went with a sweater this time. You did a great job!!:yay:
[FONT=Comic Sans MS][COLOR=purple]Great job!! They are just toooo cute.[/COLOR][/FONT]
Awwwwww i want a pair of those lol
They are lovely . Job well done
Thank you, Mwhite, The.Knitter, Slim, Dustinac,Sewing Angel, Sue in canada, Jan in CA, Miss Kittie and Ritaw!
Every baby should get a pair of those at birth, they are so cute!
My 'kids' are thinking about another child, these little jeans will go to the top of my list for the new one.
OMIGOD those are so cute!!! the baby is just going to be soooo adorable in them!! great job!! Oh you totally should make baby converse booties to go with them!!
Love the Jeans, so cute. Great Idea scout converse booties would be perfect with these trousers.
A job well done!
Great work, Valentina! Just adorable, and great detail!!!
Those jeans are so CUTE! Great job.
Bambi