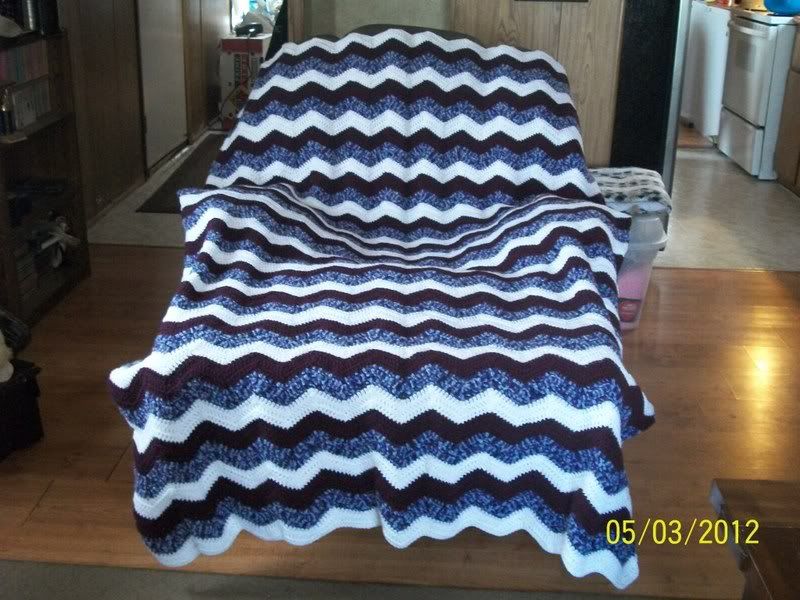 Pink Afghan almost done.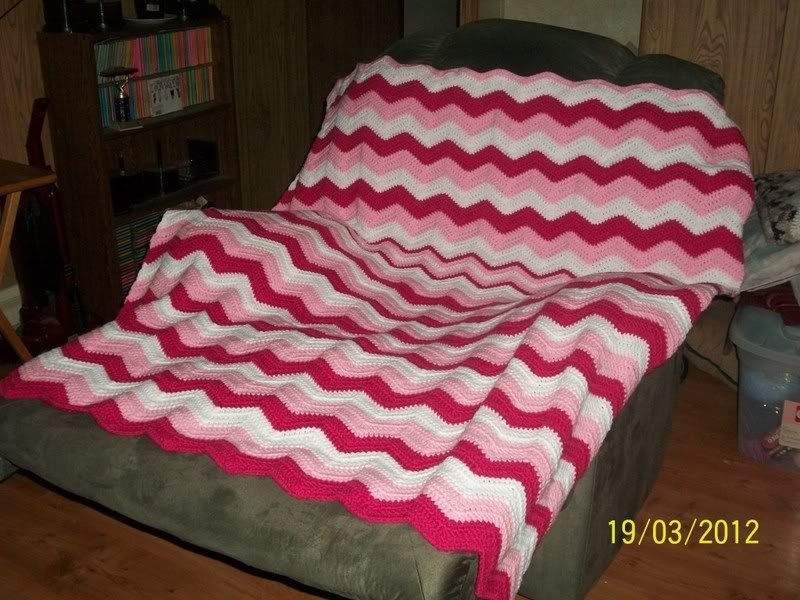 These are fabulous–and they're nice and large, too. I always get to a certain point in my afghan making (about the size of my regular size bed) and call it "good 'nough"! After seeing your afghans, though, I'm thinking perhaps I should try for a bit larger size next time.
:yay:
Those are both really lovely. I admire you for being able to stick to it and turn out such beautiful work. Thanks very much for posting the finished (and almost finished) afghans.
What kind of yarn are you using?
Lovely ripples! I like them both but the blue/purple one is just so relaxing
to look at zzzzzzzzzzzzzzzzzzzzzzzzzzzzzzzzzzzzzzzzzzz …oops! Iwent to sleep on the keyboard!
:roflhard:
I like big afghans. I've made 2 that would cover the top of a queen bed easy, my daughter made one big enough to use as a bedspread for their king size bed.
For these throws I only use Red Heart Comfort yarn and a size 5mm hook.
Beautiful!!!
I just can't get over how tranquil the top on is! Excellent choice of colors. If you ever get tired of it… LOL
Those are both gorgeous. I especially love the pink one because…well I love pink lol. Awesome job!!
Oh those are just beautiful! So cozy looking!
WOW! You are on a roll!
Nice blankies… Love the colours and the ripples.
TEMA:knitting:
Very, very nice work. I too appreciate the dedication it take to make these big projects.
You are really on an awesome roll! Looks great!