I don't know if it is possible to make anything my 14 year old grand daughter would like for her birthday, but I tried. I made them in non girlish colors because I hear she likes them better.
This fingerless gloves pattern I got online. I think it is called Dashing. I had a little trouble with the pattern. It may have been written correctly, but it seemed wrong to me so I changed it a bit. :shrug: The cables look a little weird, but offset cables are going to look a little odd. I'm happy enough with them.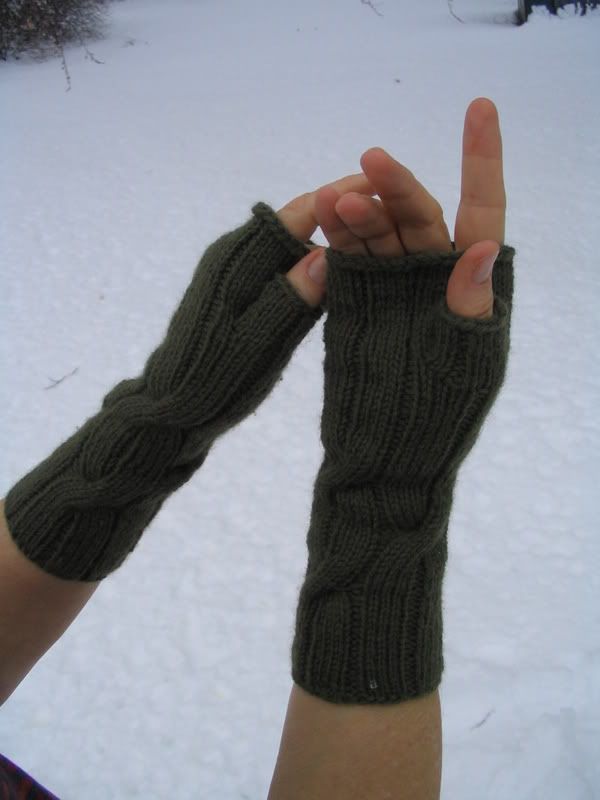 Then I designed this hat to go with the gloves. I started with a cable from one of the Harmony stitch guides and then picked up stitches and made the top of the hat. I didn't have enough of the army green to make it solid, so put black with it. The yarn is Wool-Ease.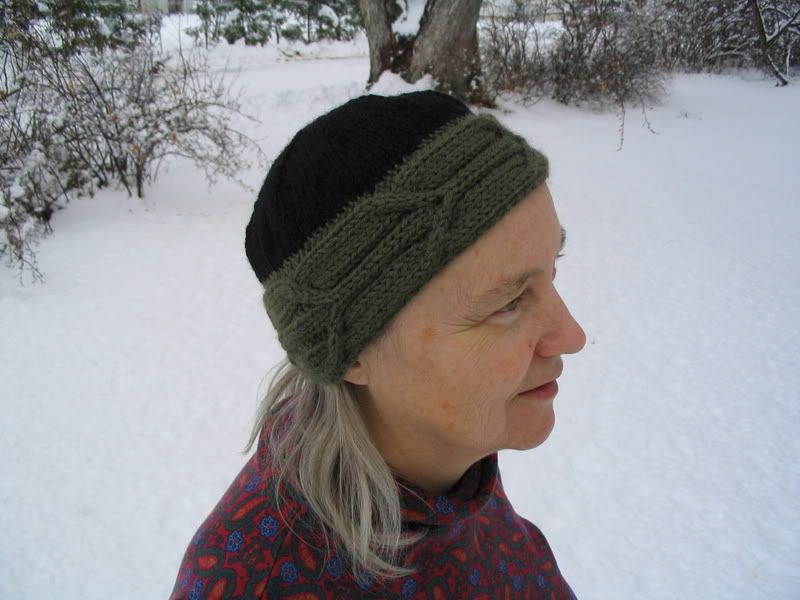 That's me as the model. I'm getting less and less photogenic as the years go by; I think it will look better on my DGD.