I really need a new camera though…these are not the best qualitly but hopefull it will get it across okay. (Guess what I'm asking for my birthday eh? Well besides knitting stuff of course :lol:
My So Called Scarf. I loved doing this one!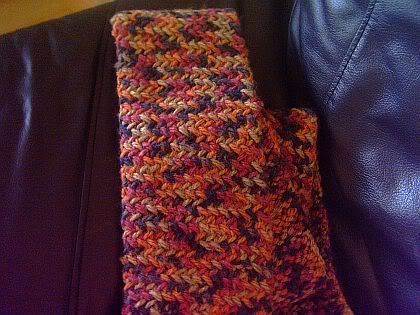 Toque and scarf for my daughter.
These are my WIP. A cardigan for my daughter (it is taking me forever becasue I have to leave it to do other things but I'm almost done.) I also had to frog that sleeve as I had done something wrong.

[/img]