I've been making a few pair of fingerless mitts and have noticed that when the back of the hand seems to fit just right, when you turn your hand over the palm is not covered very well. So I thought maybe some short rows could fix this. Here is my effort.
These are basically a Fetching mitt with a few changes in the cast on, bind off and the short rows. This picture shows the back of the mitt with the short rows extending.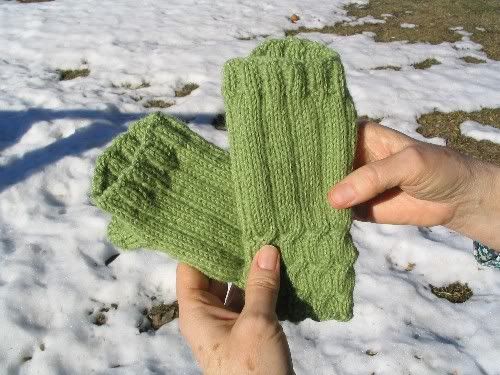 This shows the mitt when off from the palm side.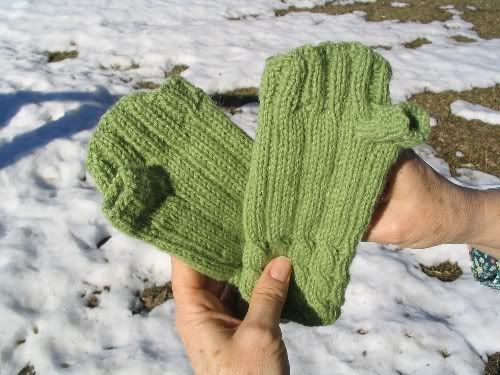 And here are pictures of the back and palm sides as worn.
I think the short rows help and I'm working on some more using this idea.