Here are some of my F.O's!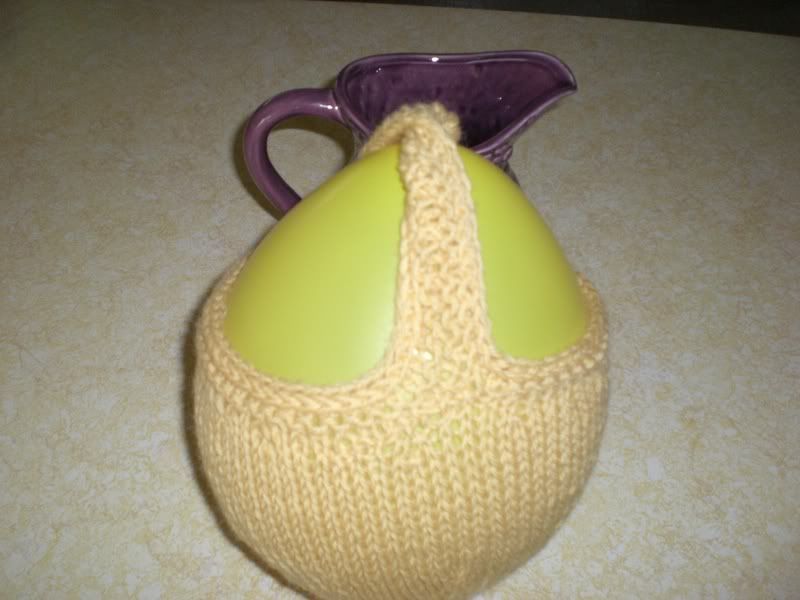 Pre-felted Moebius Basket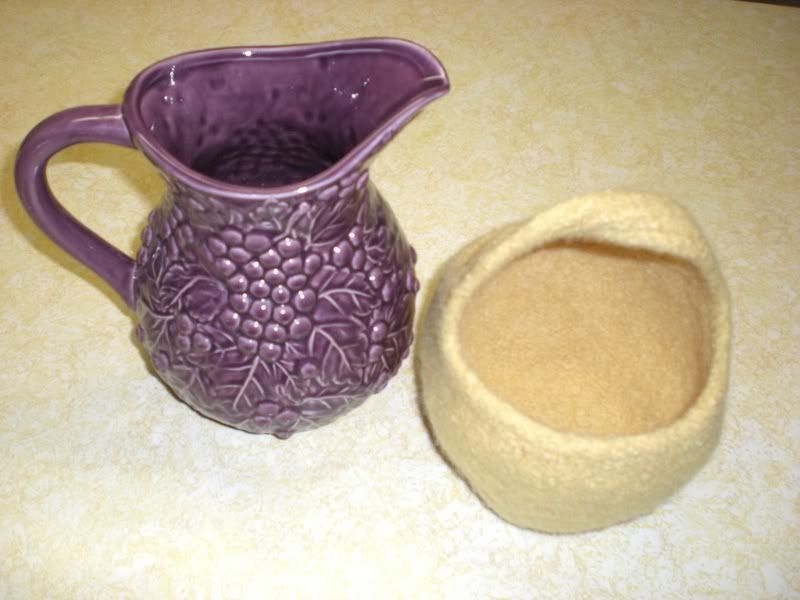 Felted Moebius Basket
I'm going to use this in my kitchen and put a couple of my knitted dishcloths in it!
After 3 trys, I managed to finish a few of the Mason Dixon Washcloths with the Bobbles…I really like this for a gift idea. The purple one has a bar of homemade soap in it. I used Cotton Rich and Sugar and Cream yarn. The Blue and White one was knit with alternating strands…that was fun.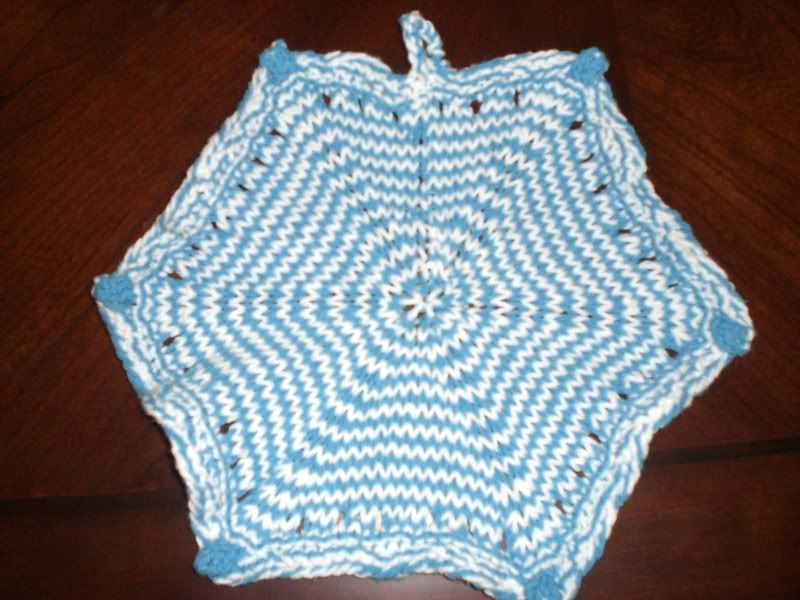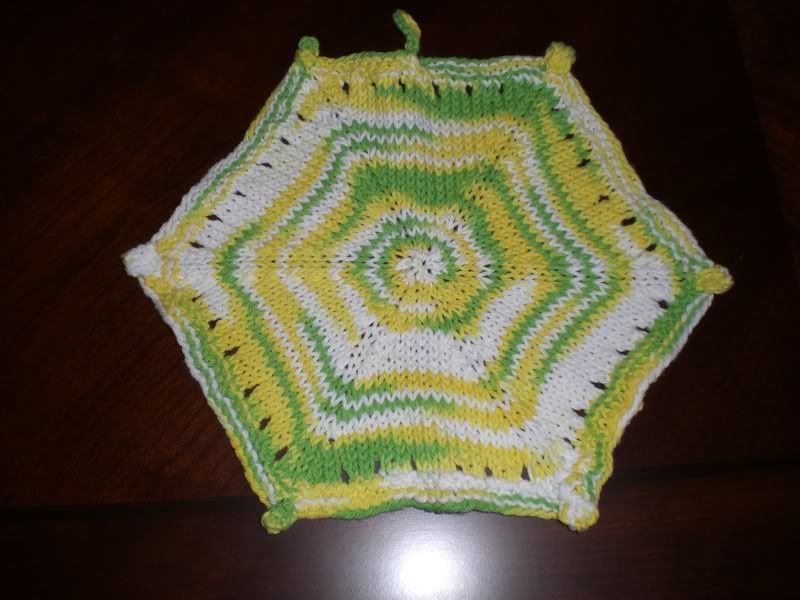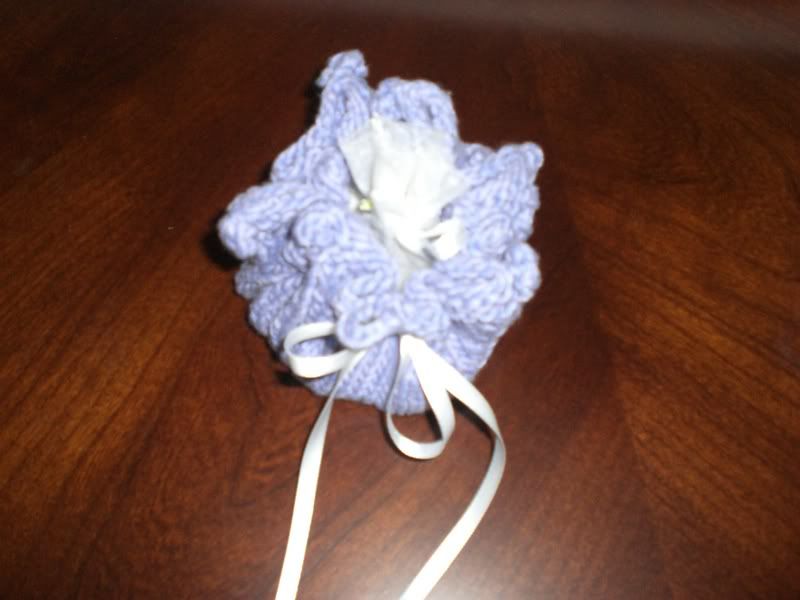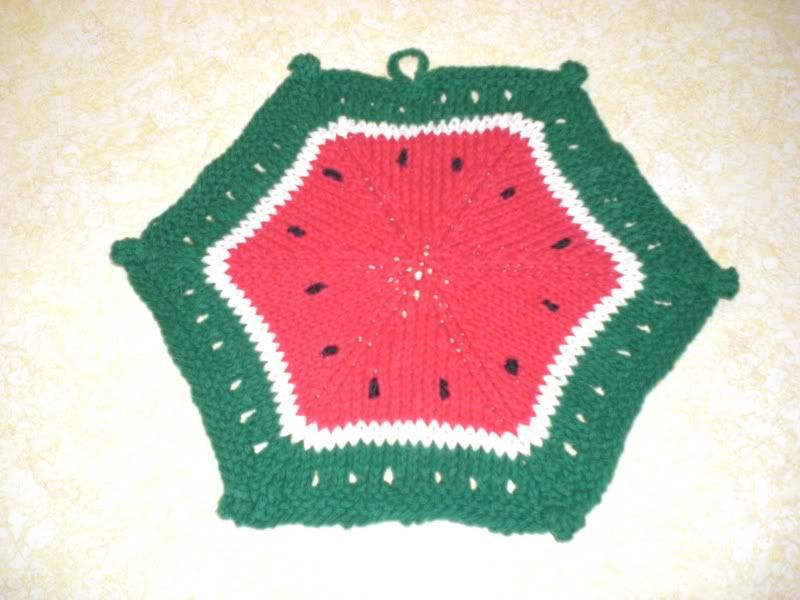 I made up this color combo for the watermelon bobble! I used black crochet cotton for the seeds!
Thanks for looking!
Merry